Nike Unveils "Time to Shine" Sneaker Collection Filled With Basketball Favorites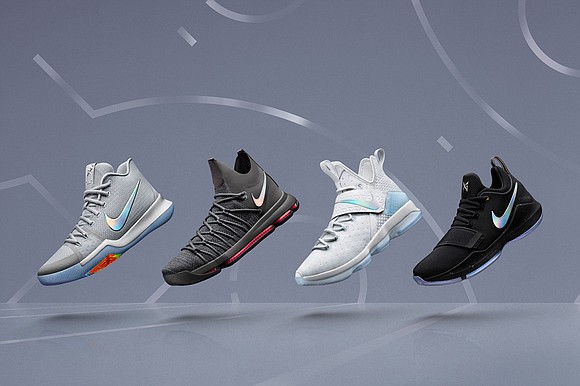 As we are nearing the end of the NBA regular season, it's all about that playoff push, meaning, for each squad's go-to player(s), it's time to shine. Accordingly, Nike presents its new "Time to Shine" collection, featuring five basketball signatures.
Headlining the assortment is Kevin Durant's KD9 Elite, which advances the knitting capabilities of Flyknit to improve fit and containment.
"Containment for lateral movement is achieved through knitting tunnels into the Flyknit upper that allows us to channel a single cable around the entire foot," explains Nike Designer Leo Chang. "This cabling setup can micro-adjust and conform around the foot for an adaptive fit."
Chang then went on to add: "Not only are there knit-in ventilation holes in the midfoot for breathability, but we are able to seamlessly integrate the tongue padding into a knit pocket in the upper. This eliminates additional layers of materials inside the shoe."
In addition to the KD9 Elite, the "Time to Shine" delivery also features the Kyrie 3, LeBron 14, PG 1 and Kobe A.D., each welcoming a distinctive iridescent Swoosh.
Each sneaker, with the exception of the Kobe A.D., will be available at Nike.com and select retailers on March 24.
For more information go to http://www.highsnobiety.com