Hiatus Spa + Retreat to Open Fourth Texas Location in Houston This Spring
New Spa in Tanglewood to Feature Spa Membership, 14 Treatment Rooms, and Nail Therapy Lounge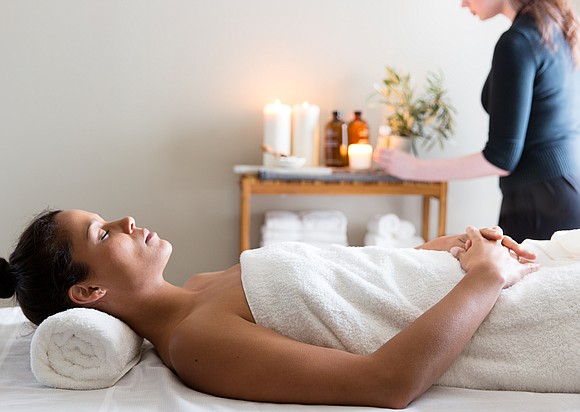 Hiatus Spa + Retreat, the award-winning Texas day spa with locations in Austin, Dallas & Plano, is excited to reveal the opening of its fourth Texas location in Houston. The 5,078-square-foot day spa is slated to open early Spring 2017.
The new Houston location will be designed by Austin-based Karen Kopicki of Kopicki Design. It will feature original artwork by Texas-based artist Jan Heaton. Spa guests will enjoy 14 treatment rooms, including a couple's suite and hydrotherapy, a nail therapy lounge with four zero-gravity chairs, an inviting relaxation area, and separate men's and women's dressing rooms.
"Our guests in Houston lead very demanding lives," Co-Founder Kristin Peabody said in a statement. "That's why we're determined to provide an easy, accessible way to fit regular spa time into any lifestyle. Our spa membership and mobile app for booking make self-care a snap."
Hiatus Spa + Retreat was founded in Dallas in 2007 by Garrison and Peabody. Since the Spa + Retreat's inception, the spa has received numerous accolades including the Innovate Award, International Spa Association - 2013, Inc. 500 Fastest Growing Companies 2012 - 2016, American Spa Magazine - Favorite Day Spa 2016, D Magazine's Best of Big D 2013, 2014, 2015, and 2016 - Best Spa. Along with the brand new Houston location, a fifth location has been planned for San Antonio. The Texas-born day spa features fifty-plus signature treatments with a high-touch experience.
With a fresh subscription model that simplifies regular relaxation, Hiatus empowers guests to own their self-care. It is the first day spa in Houston to offer affordable, regular access to a spa lifestyle. H-Circle members choose one signature "Essential Service" each month, which can include the Signature Massage, Tailor-Made Facial, One & Only Mani-Pedi, Body Glow, or the Body Wrap. The membership is $69 per month and also includes special discounted pricing for members on all treatments and 10% off all retail products.
Each experience at Hiatus is personalized from start to finish. All sixty-minute services include a purifying foot soak ritual and the signature hand and foot massage, along with a sensory journey and customized aromatherapy. Hiatus offers unique services, including The Yours, Truly, The Best Facial Ever, and their acclaimed Monthly Retreat – a hybrid massage, scrub and Vichy shower treatment created each month with seasonal ingredients and finished with a handcrafted cocktail.
"Relaxation doesn't have to be boring," Co-Founder Sheila Garrison said in a statement. "We try to continually offer new, out-of-the-box services that not only soothe our guests, but surprise and delight them, as well."
Hiatus Spa + Retreat Houston will be located at 5740 San Felipe Street, Suite 110. For more information, please visit www.hiatusspa.com.