Sylvester Turner: Balancing Fatherhood and Politics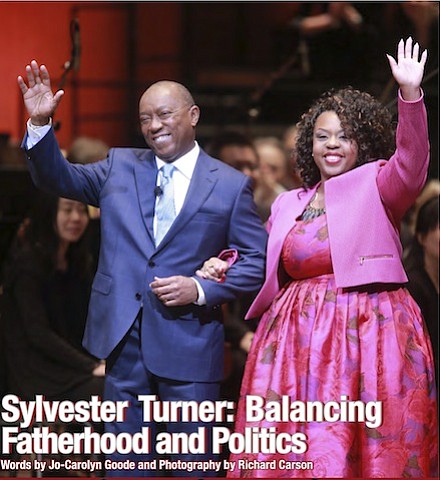 Lifting her high into the heavens as if he is trying to allow God to kiss her himself I watch a father bond with his baby girl. Holding her ever so careful, he gently cradles her in his arms with a strong hold, as he dares not let her slip. Pride pours out of every point on his body as he holds the most beautiful thing he has ever laid his eyes on and thinks, "How blessed am I."
Fatherhood is something that not every man has the qualities to be. Sure any man can create a baby but to be a father takes a special character. Daddies are made tough but don't let them fool ya, there is some soft stuff tucked away too. Just ask any daddy's girl that has him wrapped around her little finger. A good father is many things because he has to be ready for whatever is thrown his way. It is all part of doing the job well.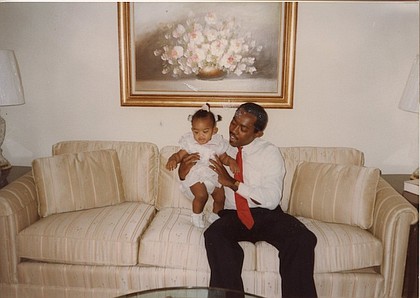 Sylvester Turner is one of those good fathers of which I speak. Biologically he only has one child, his daughter Ashley. However, in actually, one might say he has many more children as the Mayor of one of the largest cities in the state. Part of his job as Mayor is acting in the best interest of our children for their future, just like the role of any father to their children. It is a role that Mayor Turner takes much pride in fulfilling.
In an interview with Houston Community Magazine, Mayor Turner said fatherhood is about giving, sharing and investing in the lives of others. He has dedicated his life to that in the form of political service for decades. And it all started with lessons he learned at home. Although his own father died when Mayor Turner was very young at 13, his dad didn't leave too soon before engraving a very important lesson on the heart of his son. That lesson was the act of sharing. Coming from a family of nine children one might not expect Mayor Turner's parents to be so giving as they had to provide for a large crew but they were ever so generous. Always sharing what they had with others. A young Turner watched that. He saw how sharing made people feel and how it changed their lives. The acts of his parents didn't go unnoticed to the point that he found himself doing the same things his parents did as an adult. Sharing continues to be part of the Turner family legacy as Ashley also picked it up.
When giving of yourself so freely everyone doesn't get all of you. So was the case for Ashley as she grew up. With Mayor Turner being in public service since she was two years old, Ashley, in a sense, had to share her dad with Texas and now Houston. This meant he did miss a few important milestones but he never lessens his role her father. It was not about the quantity of time spent together but the quality.