Minority Lawmakers Unified in Call for Impeachment of POTUS
Only two Presidents of the United States have ever been impeached in history. And if democrats have their way Donald Trump will be the third. Ever since January 20th, Americans have been shocked, angered, applauded, confused, and gone through an array of emotions with Donald Trump at the helm of running our country. From the firing of FBI Director James Comey to the attacks against the media and free speech, President Trump's actions are more than concerning to lawmakers on both sides of the aisle as they are not fitting of one who is the leader of the free world. Concerns are so discerning that many lawmakers have begun the call for impeachment. With each passing day of the Trump administration the lawmakers on the list gets longer and longer.
Impeachment proceedings are only done when a civil officer of government has committed high crimes and misdemeanors. White House lawyers have already begun the research for if impeachment becomes a factor in the era of Donald Trump. Research indicates that typically the lower house of legislation impeaches the accused official while the upper house conducts the trial. Though two U.S. Presidents, Andrew Johnson and Bill Clinton, have been impeached, neither were convicted of charges. Despite those presidents who were impeached and those who were almost impeached, no U.S. President has ever been removed from office by impeachment or conviction.

The count of Democratic representatives who have spoken about impeaching Trump is 24. Plus the additional support from Senators
Richard Blumenthal, Elizabeth Warren and Angus King. However, those numbers are reflective before the news about FBI Director James Comey's firing. Some of the boisterous lawmakers have been Representatives Maxine Waters, Al Green, and Sheila Jackson Lee.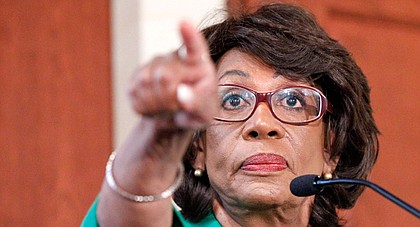 Auntie Maxine as Rep. Waters is affectionately called says Trump should be impeached for obstruction of justice if the FBI Russia investigation was a factor in his decision to fire Comey. She made her most recent cry for impeachment of Trump during this year's Essence Festival rallying attendees to do whatever they could to impeach 45. "We can do this, you all, but we've got to stand up. I want you to rally. I want you to tweet. I want you to go on Facebook. I want you to write to your elected officials. I want you to do everything, whether it's in a church, or whether it's in a meeting of any kind. If you're with the labor unions, etc., get busy. And keep going until we do what needs to be done. I am saying impeach 45! Impeach 45! Impeach 45! Impeach 45!"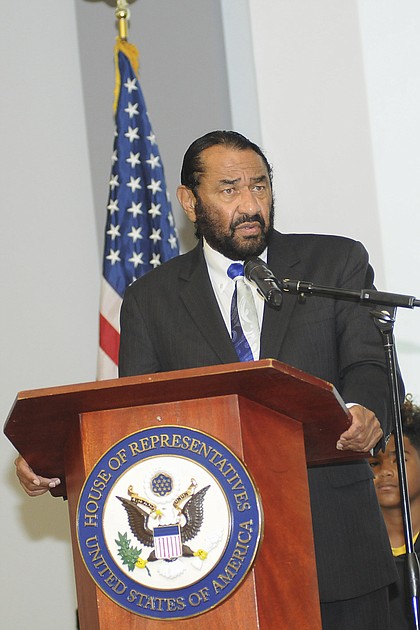 Congressman Al Green agrees with Congresswoman Waters on the charges for a propose impeachment of Trump. He made his case from the congressional floor.
"I rise today with a heavy heart," began Congressman Green before he got to the heart of his remarks. " I do this because I believe in the great ideals that this country stands for liberty and justice for all - the notion that we should have a government of the people, by the people and for the people. I do it because, Mr. Speaker, there is a belief in this country that no one is above the law and that includes the President of the United States of America." His 5 minute 26 second speech garnered national attention as well as numerous death threats. None of which made the Congressman grow silent. It just gave him fuel to be louder with his message.