Triumph Return: Heart Patient Rod Carew's Story
Last year, heart patient Rod Carew struggled through Hall of Fame weekend. This year, the transplant recipient showed how far he's come.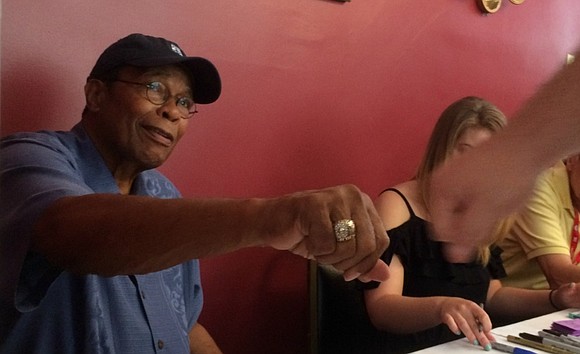 By AMERICAN HEART ASSOCIATION NEWS
COOPERSTOWN, New York – Rod Carew walked down a ramp outside the Baseball Hall of Fame, the final legend leaving the building following a parade and reception. With each step, he heard clapping and the sentiments often sent his way these days.
"Looking good, Rod!" screamed one of the roughly 40 fans still clustered behind a barricade across the street almost three hours after the parade.
"So glad you're doing well!" shouted another.
Seven months removed from receiving a new heart and kidney, Carew was wrapping up a long day that would've worn out anyone. It would've been understandable if he'd waved to the crowd, climbed into the waiting SUV and driven off.
Instead, Carew headed across the street. He strolled along the railing, bumping fists, posing for pictures and exchanging small talk.
Over a weekend filled with moments that underscored how far he's come in his fight against heart disease, this was the most profound. The guy who last year at this time had to be helped in and out of his parade vehicle, who spent the reception parked in a chair and left early because he was so uncomfortable, was now the last to leave – and strong enough to keep the party going.
"You guys are always cheering for me," he told the fans, "so this is the least I can do."
Carew entered the Hall of Fame in 1991. He returns most years to welcome the newest inductees into baseball's most revered fraternity.
Last year's visit came months after a nearly fatal heart attack and cardiac arrest led to a device being implanted in his chest to keep him alive, a machine called a left ventricular assist device, or LVAD. Simply being here was meaningful.
But it was a struggle. Exhaustion, he thought. The cause turned out to be bleeding in his brain, a setback that jeopardized his quest to get a new heart – or worse.
When he got the transplant in December, Carew knew he couldn't travel for at least six months.
Luckily, Hall of Fame weekend was seven months away.
Carew has been pushing himself in rehab for two hours three days a week. Since his six-month checkup, he's already flown to Minneapolis to be honored at a Twins game and to Miami to be honored at the All-Star Game.
Everywhere he goes, Carew spreads the word about heart health. That's the mission of Heart of 29, the campaign with the American Heart Association that he and his wife, Rhonda, launched shortly after his ordeal began in September 2015.
The campaign took its name from the jersey number Carew wore throughout his career. It now has added meaning: His organ donor, Konrad Reuland, was 29 when he died following a ruptured brain aneurysm.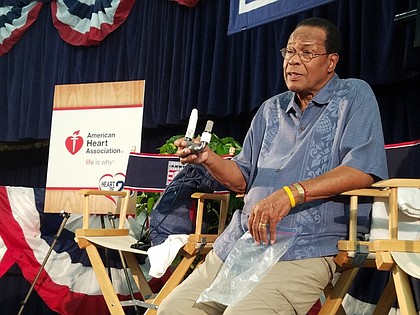 Reuland was an NFL player, making their heart the first shared by pro athletes. Even more amazing is that donor and recipient had met; Reuland went to the same middle school as Carew's children and their paths crossed at least once when Reuland was 11.