Congresswoman Sheila Jackson Lee to Host Congressional Delegation in Visit to Houston to Address Criminal Justice Reform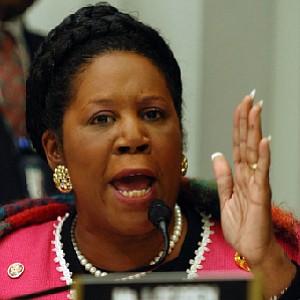 Houston, TX – Congresswoman Sheila Jackson Lee who serves on the Policing Strategies Working Group or PSWG, which was established to examine police accountability, aggression towards law enforcement and public safety concerns related to these issues, will host a bi-partisan congressional delegation in a tour of several Houston detention facilities and high-level meetings followed by a press conference on April 20th, 2017.
The press conference will take place on Thursday, April 20th at 12:15pm CST in the lobby of the Leland Federal Building located at 1919 Smith Street in Houston, and follows private tours of the Harris County Jail and the Houston Federal Detention Center, and the conclusion of the bipartisan Policing Strategies Working Group roundtable with community leaders. Media with video equipment can begin setup at 11:45am CST.
Media interested in getting pictures and/or video of the Congressional delegation beginning their tour of the Harris County Jail MUST assemble in the LOBBY of the visitor's center at 1200 Baker Street by 10:45am on April 20th.
Members of the PSWG have been traveling to cities around the country as part of a fact-finding mission to address matters surrounding law enforcement. Jackson Lee is delighted the group accepted her invitation to include Houston in the on-going study.
"Houston is our nation's 3rd city and as such welcomes the opportunity to host this group of national leaders on the issue of police community relations," said Jackson Lee. "It is imperative that we identify strategies to strengthen relations and build trust between members of law enforcement and the people who rely on them."
The PSWG includes Representatives Bob Goodlatte (R-VA), John Conyers (D-MI), Trey Gowdy (R-SC), Doug Collins (R-GA), Dave Reichert (R-WA), Susan Brooks (R-IN), Will Hurd (R-TX), Sheila Jackson Lee (D-TX), Hakeem Jeffries (D-NY), Cedric Richmond (D-LA), Keith Ellison (D-MN) and Robin Kelly (D-IL).
Among those invited to take part in the tour and closed-door discussions include Houston Mayor Sylvester Turner, Houston Police Chief Art Acevedo, Harris County Sheriff Ed Gonzalez, Harris County District Attorney Kim Ogg, Metro Police Chief Vera Bumpers and community activist Quanell X.
According to House Judiciary Committee Chairman Bob Goodlatte, "It's clear that more must be done to end excessive use of force, strengthen police accountability, prevent violent attacks on law enforcement and improve the relationship between police officers and the communities they are sworn to protect and serve. I am pleased that members of the Policing Strategies Working Group will be traveling to Houston to meet with community leaders and local law enforcement to discuss how they have addressed these challenges."
Congressman Conyers, the ranking Democrat on the House Judiciary Committee, says finding ways to improve relations between police and the public is an extremely high priority.
"Chairman Bob Goodlatte, Congresswoman Sheila Jackson Lee and I have been working to pursue a bipartisan strategy for both policing and criminal justice reform for the last several years," said the Congressman Conyers. "Despite the current political climate, it is necessary that we continue an open dialogue on building trust between law enforcement and the communities they serve. I look forward to our discussions with local law enforcement and community leaders in Houston as we kick off our first Policing Strategies Working Group meeting of 2017."