Migos Visits Mike Tyson's Home In Vegas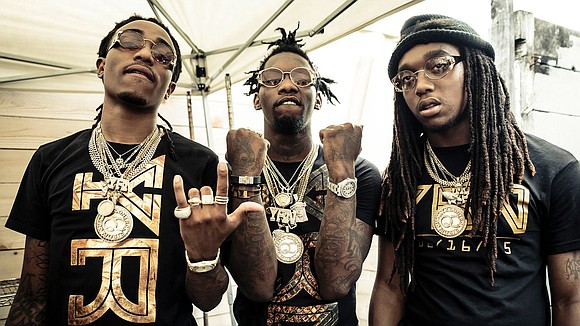 Back a few weeks ago, Migos had a confrontation in Vegas with Sean Kingston. Around that same time, the group visited Mike Tyson at his home in the Nevada desert. GQ followed the trio to the boxing legend's pad and made a video of the encounter.
In the clip, the three youngsters meet the former champ and he proceeds to show them his collection of championship belts and pigeons. He says the birds always come back "unless a hawk get them." Quavo then asks about the white tiger Tyson used to own.
"Got to get rid of him, got to send these kids to school, they want to go to university," Iron Mike says.
His daughter then plays a beautiful piece on the living room piano as Quavo, Takeoff and Offset look on. She can't pronounce the name of the piece but they don't seem to mind.
For more information go to http://www.hotnewhiphop.com