This Millennial CPA Gave up Her Corporate Benefits to Pursue Her Dream of Earning a Ph.D.
Porschia Nkansa discusses what it takes to earn a Ph.D.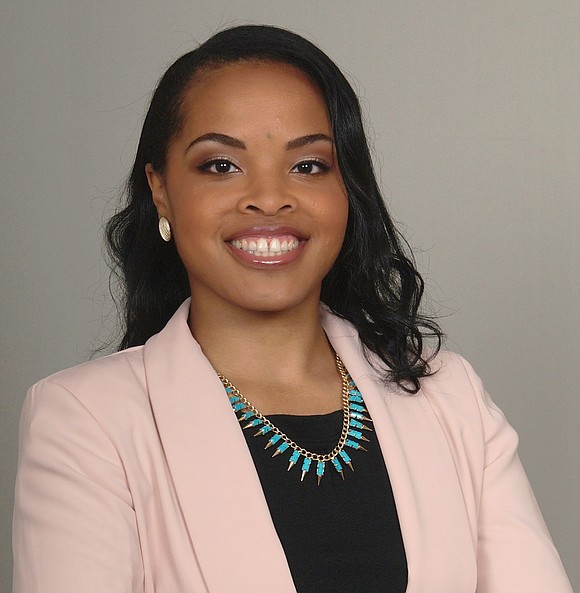 Research shows that less than 1% of African Americans are obtaining Ph.D.s each year in the United States, and if you're a first-generation college student from the West Side of Chicago, chances are slim that you'll even obtain a bachelor's degree, let alone consider walking down the aisle to receive a Ph.D. Well, there is one modern day millennial, who has defied all statistics by walking a path that is uniquely her own. Meet
Meet Porschia Nkansa; a number-crunching sorority girl whose résumé of accomplishments would light up any Fortune 500 CEO's face with enthusiasm to hire her. She graduated from DePaul University with accolades that would fill office walls of any top executive. Not only was Nkansa a frequent occupier of The Dean's List, but she was also a scholarship magnet; earning both the Frank K. Ross Scholarship Award from the "big-four" accounting firm K.P.M.G. L.L.P. and the Illinois CPA Society Herman J. Neal Accounting Scholarship. Her achievements earned her a job offer as a tax associate for one of the four largest accounting firms in the world.
If you think you'll catch this millennial resting in a cave after achieving one victory—think again. Nkansa always had her eyes set on captivating opportunities; passing the exam to become a Certified Public Accountant (CPA) was her next goal. Her first attempt to become a CPA was met by tons of opposition, including a sequence of failing scores, which humbled her tremendously. Two years later, she dusted off her CPA Review Books and remained focused, until she was able to claim the title of CPA.
Nkansa then attended the Ph.D. Project Conference, which inspired her ambition to cross another goal off her bucket list, becoming a professor. The Ph.D. Project is a nonprofit organization, which seeks to increase the number of minority business professors by providing mental and financial support to talented students. After seeing all of the minority professors at the conference, hearing their Ph.D. stories, and networking with other aspiring Ph.D.s, Nkansa knew that this was the path for her. Today, Nkansa is an assistant professor at California State University-Los Angeles, inspiring the next generation of accounting leaders.
BLACK ENTERPRISE caught up with Porschia Nkansa to discuss her journey to becoming a Ph.D.:
BE: Why did you want to obtain a Ph.D. in accounting?
Porschia Nkansa: I realized that I wanted to be an accounting professor during my undergraduate studies at DePaul University, while working part-time as a supplemental instruction leader for the introductory accounting course. Because I valued when my professors discussed their work experience during class, I knew that I wanted to work for a few years, before pursuing a Ph.D.
After passing the CPA exam during my working years, I started taking GRE and GMAT prep classes to obtain a competitive score for Ph.D. program applications. I also attended The Ph.D. Project November Conference in 2005 and 2010. This helped me gain insight into what to expect in a Ph.D. program, and allowed me to meet university representatives, who I kept in touch with during the application process.