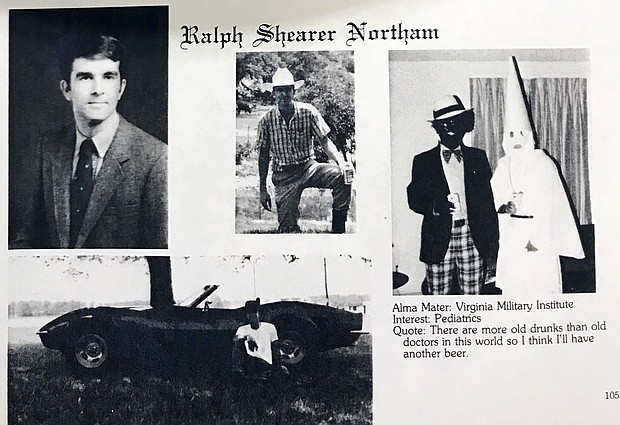 Virginia Gov. Ralph Northam's medical school yearbook in 1984 features a racist photo
Stories this photo appears in:
Virginia Gov. Ralph Northam has admitted that he blackened his face as part of a Michael Jackson costume for a dance party. He also initially admitted that he was one of the participants in a racist photo -- of one person dressed in full Klan regalia and another in blackface --that appeared on his 1984 yearbook page.