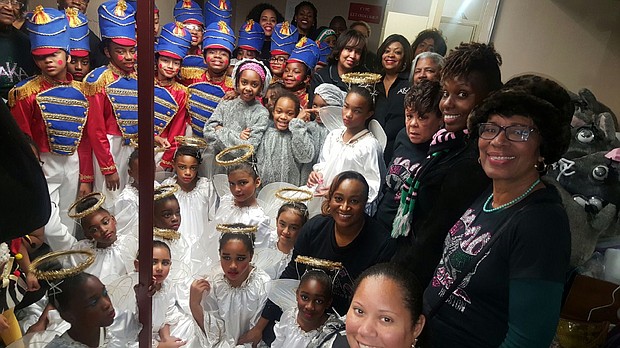 Alpha Kappa Alpha Sorority, Inc. - Alpha Kappa Omega Chapter members with some of the kids in the Inner City Nutcracker
Stories this photo appears in:

Having a vision for something that has never been done takes more than imagination. It takes passion and a can't stop attitude. Imagination is needed so that even though no one that looks like you is doing the desire profession you can still see you, not someone that looks like you, but the actual you, not just doing it, but killing it like no other person regardless of sex or ethnicity. A passion that burns so deep and fierce that eating, sleeping, and breathing it is the bare minimum of what you do to succeed.