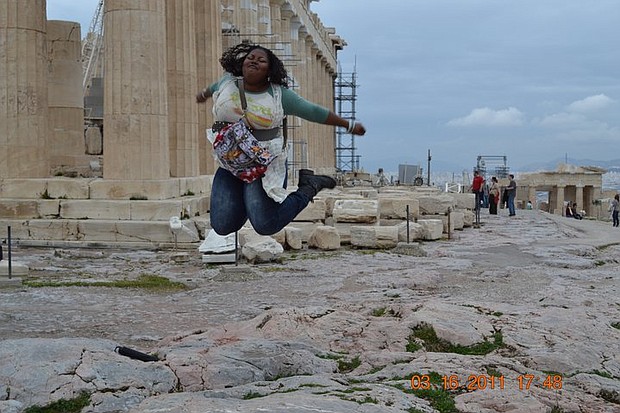 TotallyRandie in Greece
Stories this photo appears in:

According to most Instagram accounts, international travel is common. However, contrary to popular belief, international travelers are still a minority group. Now maybe the royal wedding put you in the position to get bit by the travel bug. Maybe it's those Facebook ads with the most succulent fruit, and refreshing blue waters you have ever seen, or maybe it's just your time to travel. Either way, if you have your passport in hand and you're standing in the customs line, or you're on a website looking for your first international trip, we want you to #TravelWithStyle by reading a couple of our tips.