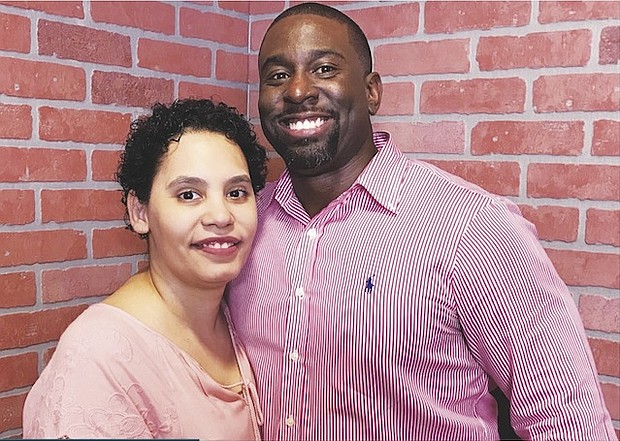 Jamila and Brian Barefield (Brian is Houston Style's sports writer.)
Stories this photo appears in:

In 2014, Jamila Barefield heard the words no one ever wants to hear. "You have cancer." She has just an examination of her colon in 2013 and doctor told her everything looked well. The thing is that the doctors only examine half of Jamila's colon. He didn't even look at her other half with cancerous polyps. That might have cured if treated early enough. Sadly, there were not. This began her three-year battle with colon cancer.

"This has got to be a joke," thought Jamila Barefield. Yes, a very crude and ill joke that someone was playing on her. But there were no lights, no cameras, or studio audience. It was just her lying in a bed surrounded by four blank walls with tubes everywhere staring blankly in the face of a doctor. And in a very cold, disconnected matter, the doctor parted his lips and utter three horrific words, "You have cancer."