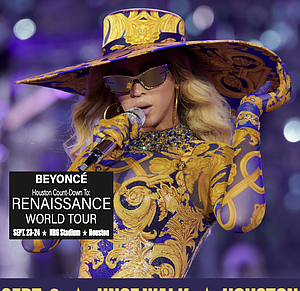 Houston, if you're not yet tingling with excitement, get ready for the buzz of the decade. On September 23, 2023, the stratosphere will vibrate with an energy only the return of our Queen can muster. Beyoncé Giselle Knowles-Carter is coming home for a Renaissance Concert at the NRG Stadium, and Houston Style Magazine—your first-ever window to Queen Bey—is here with exclusive details. Plus, we've got a delightful scoop from her recent birthday bash and a nod to the next generation: Blue Ivy.
The Royal Homecoming
Our Third Ward prodigy, Beyoncé, who transformed from a local wonder into a global icon, is set for a triumphant return. The years may have passed, but the roots run deep. Her forthcoming Renaissance Concert is not just a spectacle; it's a love letter to her hometown.
The Concert Experience: A Multisensory Odyssey
Words like 'extraordinary' and 'unbelievable' seem almost mundane when describing the upcoming Renaissance Concert. From rumors of a 100-foot revolving stage to avant-garde visuals, this event promises to reset the boundaries of what a concert can be.
Blue Ivy: The Rising Star
No chronicle of Beyoncé's brilliance can be complete without mentioning Blue Ivy, a prodigy in her own right. Already making waves in the industry, Blue Ivy symbolizes the future. Could we see a moment of mother-daughter magic at the concert? Only time will tell.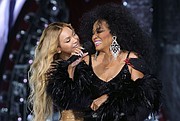 A Birthday Fit For A Queen
Speaking of magic, how could we overlook Beyoncé's recent star-studded 42nd birthday? During her "Renaissance World Tour" concert in Los Angeles, the icon Diana Ross made a surprise appearance to serenade Beyoncé with a heartwarming rendition of "Happy Birthday."
"I'm here to celebrate Beyoncé's birthday," Ross announced, as an emotional Beyoncé hugged her tightly. After the song, a visibly moved Beyoncé said, "Thank you so much, you are so amazing. This is the legendary Diana Ross! There would be no me without you, and thank you so much for all of your sacrifice and your beauty and your grace."
Philanthropy In Harmony
Let's not forget the soul of the event—charity. A portion of the concert proceeds will bolster BeyGOOD, Beyoncé's initiative for social change. Each ticket is not just a seat; it's a step towards a better world.
Houston, Are You Ready?
As we inch closer to this unparalleled occasion, Houston Style Magazine could not be more ecstatic to celebrate the Queen's return, acknowledge Blue Ivy's emerging talent, and reminisce about a birthday serenade for the ages. Houston, this is more than a concert—it's a celestial alignment. Secure your legacy; get your tickets now.
For more info, visit www.Beyonce.com www.StyleMagazine.com