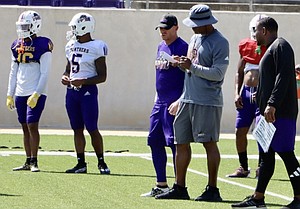 After taking care of business against Texas Southern with a 40-23 win to open their season. Prairie View A&M (1-0) will now travel to play Abilene Christian University (1-0), who were also victorious in their season opener against Lamar University.
With inclement weather hampering Prairie View's passing game, they used a potent run offense to produce 369 rushing yards and five touchdowns. They will need a repeat performance from running backs Ja'den Stewart (119) and Ahmad Antoine (115) to defeat the Wildcats, whose defense is ranked #1 in the country in first down defense.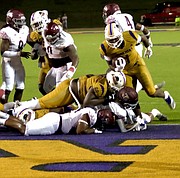 Quarterback Trazon Connley, who was held out for the majority of the second half against TSU with a minor injury, will be back under center this week for Prairie View to give them an additional runner out of the backfield. Before he was injured, the redshirt junior rushed for 121 yards on nine carries, including a 70-yard touchdown run which was his second score of the game.
Abilene and Prairie View have faced off three times before, with ACU winning all three matchups.
"We know that we are going to go in here and play football with the guys," said Panthers first-year head coach Bubba McDowell about the Wildcats. "They have been coming up every year and getting better every year. When you are going to play against guys like that, you got to be on your P's and Q's. You have to be assignment perfect, because if you make a mistake with guys like this, they are going to exploit you."
Abilene Christian accumulated 444 yards of offense last week against Lamar in their 28-14 win. Although they used a ground attack to gain a combined 186 rushing yards, it is their one-two punch of quarterback Maverick McIvor who transferred to ACU after three years at Texas Tech, and wide receiver Kendall Catalon, a senior transfer from Arkansas.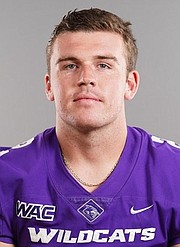 McIvor, who hadn't taken a game-time snap since 2018, used his 6-foot-3-inch frame to avoid tackles when necessary but also was poised in the pocket. He finished the game with 258 yards passing and two touchdowns. Catalon was the recipient of most of the passes from McIvor, amassing 119 yards and one touchdown on seven receptions.
"He can do it all," said coach McDowell about McIvor. "He has come from a great Division I program and making plays. Anytime you have a kid coming from a university like that (Texas Tech) coming down to a lower level, you expect that kid to dominate. He is a great thrower, and he can run. He is a big kid."
Kickoff is at 7:02 p.m. CT and can be viewed on ESPN+.