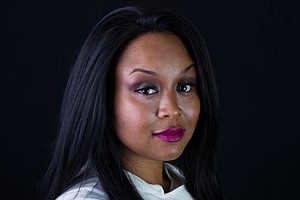 Jasmine Jackson is a certified Life Coach, Accredited Health and Wellness Coach, Author and Blogger based in Atlanta, GA who is 'putting on' for curvy women across the globe on her LIVE feed every week. Her health journey and mommy testaments are serving encouragement to a community of women wanting to master self-care. Jackson is bringing a new meaning to being 'Savage'! Her definition is creating the sense of owning and accepting emotions, eating habits, exercise practices, and mastering personal well-being.
We had an opportunity to speak briefly with Jackson and this is what she had to say:
As a younger woman, I was always heavyset and exuded great confidence, but one day, I decided I wanted to make a change. I was in my 20s and I wanted to be the healthiest woman that I could be! I knew I needed to switch things up and really hit these changes hard [savage-like], but, I didn't have the tools to really make it happen. Unfortunately at the time, I didn't know how nutrition worked. I didn't know how enthralling working out would become for me. Needless to say, in February 2019, I vowed to change my life a second time after having my daughter in 2016. I changed my diet, I amped up my exercise and even started assisting other women who needed a push in their body goals. I started taking my certification classes because I realized that no one my size (prior to the weight loss) looked like me. No one that looked like me ever encouraged me to go on and get healthier. No one knew anything about nutrition, physical, or mental wellness. I decided to change that for thicker women or moms who get a bad rap for gaining weight after pregnancy.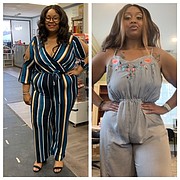 Jackson dropped her latest book, Capturing & Renewing Mind, Body & Soul earlier this month which was right on time for a great percentage of ladies in quarantine strategizing their next move. The guide is for women existing, women living and the gap in between. Jackson created the guidebook because she couldn't always afford professional coaching like so many women in similar scenarios. She desired and craved some type of guide to help her through the storm and the rain. Jackson wanted to create a guide that can be done with or without her present.
Goddess Lane offers Accountability Partner Health Package, One-On-One Health Package, Goddess Life Coach Package and much more to get you on track with your personal goals.
Seeking change?
Follow Goddess Lane Consulting on Facebook and Instagram
To join the mailing list and receive more information, visit: www.goddesslaneconsulting.com