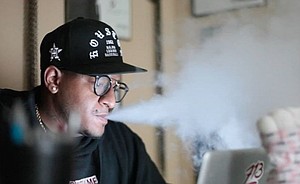 Houston's music entertainment industry is growing vastly; it's inevitable. There is so much raw talent in H-Town and has been for some time now, don't ever get it twisted comparing to other cities. The influence of 'Chopped and Screwed' has influenced artists from around the world. From Blues, Jazz, Country to Hip-Hop and Gospel, artists are steady setting the mark higher in The Bayou City which is why it is vital to keep the name of those who are locally platforming in the wind. Hype South has been rocking the industry for a while now with his keen eye to capturing greatness behind the moving lens. Well, guess what? We got a chance to interview Hype South about his experiences and outlook on the industry.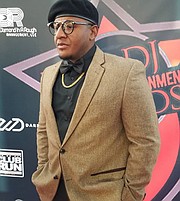 Ke'Ke: Who is Hype South?
Hype South: I'm basically a visionary. I started off as a hustler and still am to this day, I just hustle legally now. I was raised by a single mother me and my brother, although my dad was in my life and set a great example for me as a business man. I always loved music and was a rapper from like 16 to my early 20s and I learned a lot about the music industry from Mike Moe of Beltway 8 Records who is the owner of the Stuffed Baked Potato Factory. He showed us a lot while we were under him, from the business to the hustle. I have directed a bunch of videos and written and produced a underground movie. I took my ambition and experiences in life to build the clarity that I have today.
Ke'Ke: How did Chowtime TV begin? What does Chowtime mean to you?
Hype South: Chowtime started from my admiration of the Breakfast Club with DJ Envy, Charlemagne and Angela Yee. I wanted that type of thing in Houston. I wanted artist in Houston to have a real home to talk, all while building a reputable platform for them to be recognized around the world via the power of internet. So I began watching different types of people and built a team based around the Breakfast Club blueprint (a DJ, a outspoken male, and a female) and did that at GMT Radio. We were the first to consistently deliver filmed interviews with artists in Houston, by design. But the name "Chowtime" came from the jail concept where u eat and talk, so in the beginning we would always drink and have little snacks to make the guests relax and feel a little bit more comfortable; it worked. We later left GMT and went completely independent.
Ke'Ke: What are some of your major accomplishments?
Hype South: Being a huge Screwed Up Click fan we had the chance to chop it up with Big Pokey for at least an hour on some good ole Hennessy, had a great time. The following morning, he text me and told me how great of a time he had, it really meant something to me. Other than that sentimental gratification, I spearheaded the Chowtime Live Drink and Laugh Comedy Tour which was/is a variety show with comedy, interactive games with the audience, on stage interviews, skits and life performances at the end. Kind of like a mash up of Arsenio Hall, Saturday Night Live, Wild N' Out and Jimmy Kimmel. Also, we made it to XXL Magazine unexpectedly with our Z-Ro interview and Chowtime produced a 4 part documentary series with WBC Middleweight Champion Jermall Charlo.
Where do you see Houston's music entertainment scene within the next 5 years?
Hype South: Houston is in a great place! As we continue to build the entertainment economic infrastructure, I think we can compete with markets like Atlanta. We have tons of untouched comedians, actors and rappers. Houston is Hustletown, we'll master it soon.
Ke'Ke: Do you have a favorite city to travel to for work?
Hype South: I don't do much traveling right now because of my passion to help my hometown grow within, but I love Los Angeles, the energy is amazing.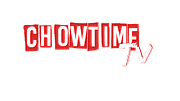 Check out Chowtime TV's interview with Lil' Ke'Ke as he discusses signing with Swishahouse in the early 2000's, clears up his statement on Dj Screw and Michael Watts from a previous interview and much more by clicking, here.