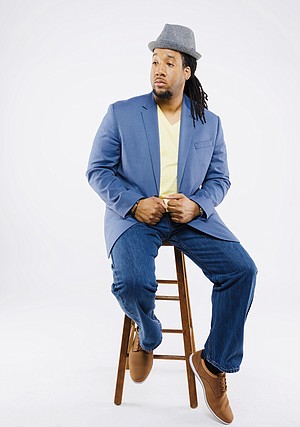 Houston's talent is continuously flourishing with various artists representing in a plethora of music genres and Darius Owens Musik is carrying the torch for the new wave of Smooth Jazz and R&B. Owens journey in music started when he was just 5 years old singing in the youth choir at his childhood church in Texarkana, TX. As he challenged his musically-inclined abilities through school growing up by joining the band, Owens picked up the trombone and later peeking an interest to play the piano. It was inevitable for the multi-talented artist to take his skills as a musician back to the church as a minister of music. Once the local star finished high school, he went to obtain a Bachelors of Arts in Music from Prairie View A&M University. During college and through the past years, Owens performed with various musical collectives and locally known party band The C.I.T.Y, Fried Ice Cream and Abstract Elegance.
Owens went from performing primarily cover songs to creating his debut studio project, Love & Life. "I wanted to give my fans and those who support the music I play an opportunity to see a different side of me," Owens stated. The 5-track project is slated to drop on November 5, 2019 in honor of his brother's untimely passing. On Friday, Oct. 25, 2019, Darius Owens Musik will host his first 'Social Hour' in recognition of his forthcoming album at Perry's Steakhouse in The Woodlands, TX (6700 Woodlands Pkwy, The Woodlands, TX 77382). The one-man show alternates regularly Thursday-Saturday between River Oaks, Champions and The Woodlands Perry's Steakhouse locations, so be sure to check him out. Owens is changing the game by bringing a vast age group out to his shows and reiterating the appreciation of live music here in Houston. By day, Owens is a music teacher in the Aldine Independent School District with 8 years of experience and continues his love for music ministry at a local church here in Houston, Texas. With over 31 years in music, that's an accomplishment worth mentioning.
We look forward to reviewing Darius Owens Musik soon!
Follow @dariusowensmusik on Facebook & Instagram
For booking and more information on forthcoming shows please visit: