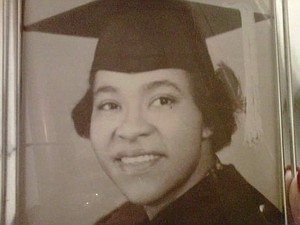 Silent sufferers are reaching their breach and the rapid growth of social media is allowing the voices of many to be heard like never before. May is National Mental Health Awareness Month and we wanted to find an organization who is assisting in 'breaking the stigma' everyday. We got a chance to have a candidate interview with Founder of The Pink Canopy, Bobbye Wagner about how it was growing up with her mother, Gladys Mae Wesley Wagner, who suffered from mental illness. In 1965, her mom, a young educator at the time, told her sister that she was going to walk to the Des Moines river and throw her young son over the bridge. The young mom and her son could not be found and things would never be the same again.
Ke'Ke: Can you recall where you were when your mom was at the river?
Bobbye Wagner: I was not yet born when my mother had her initial mental breakdown, and took my older brother to the river, so I relayed on my brothers Jason and Tyree to tell the story.
Ke'Ke: Describe your experience and insight on how it affected your siblings.
Bobbye Wagner: Tyree, my oldest brother had to take on the responsibility of caring for mom, my brother Jason and myself at a young age, dad was aloof about mom's illness, and eventually left the family for us to figure it out. Tyree was angry, and didn't trust people as he grew older. Jason was angry that our mom and our family went through so much pain. Our experience was a difficult one, because we were was so confused, mom was not always "sick," when she was consistently on her medicine. Mom was a retired school teacher, very intelligent, wonderful and a fun-loving woman who would give you the shirt of her back if needed, and if she didn't have it she would find a way. Mom had a great personality, full of wit, and kind of honory at times.

When mom felt she didn't need her medicine, she would stop taking it, which is not uncommon for those who has a diagnosis of a mental illness. Two weeks from her last dosage we would see symptoms of her disease start to appear into full blown episodes, and eventually would be hospitalized for weeks, or even months at a time. Of course, we were confused, and scared not knowing exactly what was going on with mom, why she was acting this way and being taken away from us, sometimes by force. Mom was even arrested by the sheriff's department, as if she was common criminal right in front of us. We moved and were displaced too many times. I still can remember watching mother struggle daily with a disease that was taboo then, and to some extent it still is.
This experience has made us a stronger family unit, we are innately aware of out mental health, and not afraid to go seek professional help because we lived in survival mode our entire childhood and early adulthood. There was no time to process all that was happening.
On the flip side, it made us a stronger family unit that has a compassion for those who are going through a mental illness, and as strange as this may sound with all the unfair things that has happened to us. How people treated mom and us, we've learned to forgive quickly.
Ke'Ke: 
When you first learned of your mom's illness how old were you?
Bobbye Wagner: Mom was diagnosed before I was born and struggled with mental illness all of my life, so to actually pin point the age when I learned of mom's illness, I can't say. As a little girl I was always told that "your mom is sick and needs to be taken to the hospital," but in my mind being "sick" didn't require hospitalization. Mom's stint in the hospital meant not seeing her for weeks at a time, moving again, and being separated from my brothers, my neighborhood school and friends. I felt so alone all the time. For me to circumvent that in my mind, it was like just give her some medicine (hmm) give her some cough medicine, and leave her with us.
No one could explain it to where a young child could understand, heck, I don't think in the mid 70's no one really understood exactly what was going on with mom. When I turned 13, I remember my Aunt Mildred who was a nurse sat me down and gave me the brutal truth. Instead of using terms like "manic depression," she would use words like, "her moods swings, extremely sad, sleepless nights," etc. Even though she tried to simplify her illness to a 13 year old, my mind couldn't fully understand.
Ke'Ke: Who helped you and your family through the process when you were young?
Bobbye Wagner: If it hadn't been for my mother's sisters, brothers, other extended family and the care and love they gave us as their own, I don't know where we would have been or who we would have become. They made room for us when there wasn't room, for that, I will be eternally grateful.
Ke'Ke: Do you think, today, mental illness is still 'taboo' in the African-American community?
Bobbye Wagner: When I first started having "The Pink Canopy," screening and conferences 6 years ago, mental illness was very much a taboo, and stigmatized, my plans was to demystify this illness. It was difficult for us to get invited into the church or other venues. I couldn't let that barrier deter the movement I created, so we produced our own events because people needed to know they weren't alone in their struggle, and there is help. I created #keeptheconversationalive because we need to keep talking about this illness. It's not a shameful disease to talk about. We should be talking about it as frequently as we talk about High blood pressure and Diabetes in the African-American community. In 2019, as a nation, we are forced to talk about mental illness, one reason is because of the mass murders in public arenas where the assailant was dealing with a mental illness. Another reason suicide talk is on the rise, according to Vox.com and the CDC in 2018, the suicide rate is the highest in years. 2016 was the year when suicide became the second-leading cause for American between that ages of 10 and 34, plus, the fourth leading cause of middle aged American. Also, everyone is keeping the conversation alive. From the church to the political arena to celebrities. Oprah has even collaborated with Prince Harry to do a docu-series on mental health.
Ke'Ke: How did the name of 'The Pink Canopy' come about?
Bobbye Wagner: We transitioned so many times as a child, I never had my own bed. I slept with someone, or used a bed that was "hand me down" thank God for that.. When I was 9 years old my mom went to Montgomery Wards, and purchase a spanking new pink canopy bed. The plastic was still on the mattress and box spring. In my eyes everything else in that room was dingy, except the brand new Pink Canopy bed. I was so excited that I had my own bed I ended up inviting my friends to come see and admire my bed; I was so elated.
Well, maybe a year later mom would become sick again, and when I was at school the sheriff picked her up (of course, she would not be taken easily.. she fought) and took her away, but neglected to lock our apartment door. I arrived from school looking for my mom and brothers, but no one was there. Our house was ransacked, items where missing including the canopy from the bed. I thought to myself, now why would anyone steal a bed!? Especially a part of a bed. To this day, I still shake my head. Anyway, I didn't know what to do in that moment, everybody was gone. So, I left the apartment and started to walk to my Aunt Evelyn's house which was about 3 miles away. I cried all the way to her house. Years later, when I was looking for a name for the documentary, God said "The Pink Canopy." I loved that bed so much, and was happy that it was mine, but, when it was stolen from me I was hurt, angry, and confused. Just like when my mother was taken from us so many times, it left me hurt, anxious, confused and sad. The canopy is a covering, and mom was our covering, that's what was taken away.

I just want people to know that you're not alone, you don't have to go through this alone, there is plenty of help. Reach out and tell someone you're struggling, there's a plethora of help just say something. Those people will form a support group for you and your recovery. Please know that it's not your fault, and do not be a shame of this illness. If you are a caregiver, learn all you can about that person's illness, knowledge is power. Please make sure that you take care of yourself as well.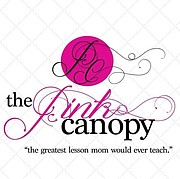 The Pink Canopy will be hosting a 'Mental Health Mixer' on May 23, 2019 at Go Cajun Subs (1027 Sawdust, Rd. Ste. 375, Spring, TX 77380). Partial proceeds from the event will go towards The Pink Canopy future projects and 'Spa Day' for a mental health recipient.
The Pink Canopy is currently working on some extraordinary things for the future. Their website will be re-launching soon.
Follow @thepinkcanopy on Facebook and Instagram