Things to do in Malibu, L.A.'s best beach town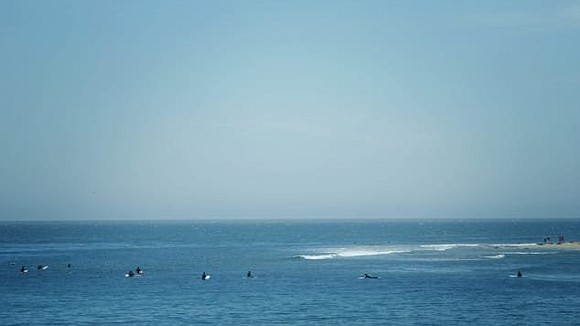 By Brekke Fletcher
(CNN) -- Driving California's Pacific Coast Highway, or PCH, in and around Los Angeles is a real challenge -- expanding and contracting lanes, speeding sports cars, blinding sunsets, occasional bumper-to-bumper traffic.
But what makes navigating this coastal thoroughfare most difficult is keeping your eyes on the road.
The ocean, the horizon, the mountains demand attention; the beauty as you travel through is impossible not to observe. Of course, it's not always perfectly pristine, but it's apparent why this roadway is one of the world's most famous.
Upon arrival in Malibu from Santa Monica, it's difficult to tell you have actually gotten here. There's no "Welcome to Malibu" sign or anything major to signal you've found the 21-mile stretch of PCH that runs through this beach community.
But once you've crossed Topanga Canyon, you've made it.
On your right is the Reel Inn, a roadside fish shack that specializes in fresh seafood served grilled or fried, with convivial, unpretentious picnic tables inside and out. Further along, on your left, you'll pass a couple of other standby restaurants, Moonshadows and Duke's, and their epic parking lots.
Look to the right, and you'll see evidence of the destructive Woolsey Fire, that scorched 96,949 acres, destroyed 1,500 structures and took three lives in November 2018, nearly a year after the Thomas Fire did much of the same in Montecito up the road in Santa Barbara County.
It's difficult to reconcile the devastation and destruction with the distinct beauty of this stretch of Southern California coast, but visiting Malibu is definitely what Malibu wants you to do. And while you bask in its sunny, rarefied glow, you'll be helping good people along the road to recovery by patronizing their many wonderful restaurants, shops and hotels. And you get to be there, breathing salty air, purifying your soul and strolling the beach.
Here are our picks for the best things to do, whether you're here a few hours or a few days. And maybe download some Beach Boys or Katy Perry, because when in Rome ...
Shopping
Malibu Country Mart is the epitome of "California," in terms of how some outsiders view it. You'll find Malibu Shaman, a metaphysical bookstore that stocks crystals of all kinds to balance chakras and such.
Try on beachy clothes at Ron Herman, decorate your figurative (or actual) beach house with wares from Room at the Beach, head to Oliver Peoples for high-end sunglasses or just order an iced beverage at Coffee Bean & Tea Leaf and chill out on the outdoor deck (it faces the parking lot, but it still has its charms).
If you're famished, have a fancy meal at Mr. Chow or create one for yourself at Malibu Kitchen. Finally, one of the most L.A. things once can do? Get your car washed. And tip your dryers!
Outdoors
Hiking in Malibu is nothing short of breathtaking, in both ways.