Remember when 'The Oprah Winfrey Show' made us listen to each other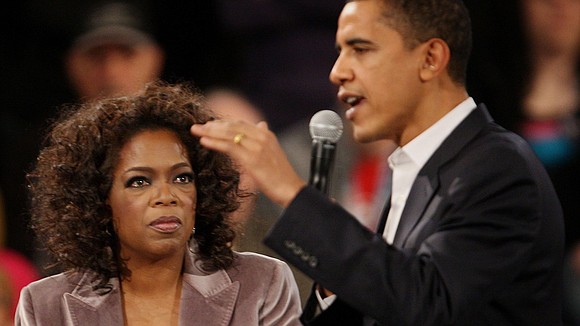 By Sandra Gonzalez, CNN
(CNN) -- "The Oprah Winfrey Show" used to air at 4 p.m. every day on my local station in South Texas.
Because my elementary, middle and high schools were mere minutes from our family home -- and I was, at times, a bit of a truant -- Oprah Winfrey and I spent countless after-class hours together during the late '90s and '00s.
At first, I would tune in because she was my favorite celebrity interviewer, and I would feel a twinge of disappointment when I'd come home and find her couch occupied by someone whose faces and names I didn't recognize. But as the years went on, the episodes about common men and women would become my favorite for the same reason that Winfrey was quickly recognized as a one-of-a-kind talent: she made you care deeply about strangers and understand experiences that weren't your own.
Her "talk to people" vs. "talk at people" approach and the way she shined light in the darkest corners of subjects like sexual abuse and racism, made "The Oprah Winfrey Show" a unique television experience -- one that presently feels absent on daytime and broadcast television. (Or anywhere on TV, really.) This, at a time when political and ideological divides could use a bridge-builder and when Americans could use a daily housecall from someone whose message has always been empathy.
If the country doesn't need Oprah in the White House; maybe it needs her back on the talk show stage.
A 'different' country
"It is a tantalizing thought," admits Mark Harvey, director of graduate programs at University of Saint Mary and author of "Celebrity Influence: Politics, Persuasion, and Issue-Based Advocacy." "There's so many variables there. One, obviously, is: Are we living in a different country than we did when Oprah had her TV show? I think the answer's yes."
When Winfrey signed off her show in 2011, she explained her departure without frills. It was "just the right time," she told TV Guide before beginning her farewell season. Always a forward-thinker, she also admitted she "wanted to leave when I felt the platform was still vital and held some kind of meaning in the hearts and minds of the audience."
Winfrey's prediction proved true. Since her exit, broadcast talk television no longer wields the influence it once did as people have turned to digital platforms to find conversations once reserved for a stage and a captive studio audience of 300-plus.
A heart-tugging human interest story that would have once found attention on Winfrey's program can now reach millions thanks to a viral video. And need a layered, in-depth discussion about race? There's a great podcast -- or 10 -- about that.
Politically, American viewers have also retreated to their television corners, Harvey says, including Fox News and MSNBC.
"Back then you had Republicans and Democrats and there were differences, but they weren't in open war practically," he says. "Could [Winfrey's] voice compete with those other forces that are out there? I mean, that's hard to say."