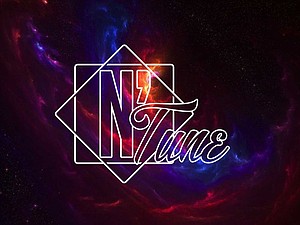 The 'band for hire' sector is still awake and thriving because there is literally an occasion for everyday. Whether it is a corporate mixer, wedding, festival or a joint needing some 'feel good' music, there is a band ready to roll. N'Tune, a collective of musicians and vocalists was put together by band leader, Eddie Scott, better known as Eddie Keyz. Keyz is a piano/keyboard and trumpet player who enjoys being around music 100% of the time. As a full-time entrepreneur and CEO of Kastaway Productions (studio producer and engineering services) and N'Tune (live entertainment production company providing sound and music), Keyz sees himself in the near future as being booked up for five years.
The music aficionado first knew he wanted to be a professional musician when taking a keen interest of the profound freedom he obtained from expression. One of Eddie Keyz' favorite moments as a musician was getting a chance to play at well-known venues such as House of Blues and Fitzgerald's. N'Tune's ultimate goal is to be responsible for their fans most enjoyable memories.
N'Tune plays at various private events but you can check them out at High Volume Music Live (8405 Almeda Genoa Rd., Houston, TX 77075) in June where they will be opening up for artist Rockstar Ronnie.
Be sure to visit www.ntuneband.com for bookings, forthcoming appearances and more.
Follow N'Tune on social media: