Yes, I will keep listening to Michael Jackson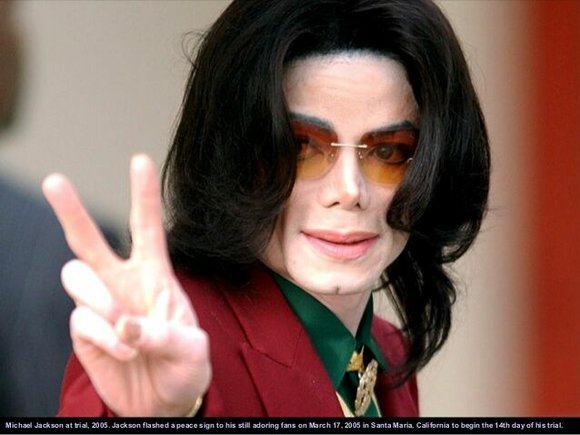 By Kate Maltby
(CNN) -- I believe Wade Robson and James Safechuck. Not because I believe all accusers of sexual molestation should be believed; I don't. Not because I believe that "Leaving Neverland," the HBO documentary by Dan Reed in which both men accuse Michael Jackson of sexually molesting them, answers all the points made by the dead singer's family in his defense; it doesn't.
Instead, I believe Robson and Safechuck because, for me, the weight of evidence indicates that Jackson, that mercurial, troubled, talent-kissed child of the gods, could also have been a child molester. It is not in dispute that he wove the families of young boys into his life with gifts and glimpses of starry limelight. Nor is it in dispute that he slept with those children in his bed night after night, calling it in one interview "the most loving thing to do."
There are subtle, difficult questions now on what this means for Jackson's musical legacy, and reasonable people can disagree about them. But no reasonable person would call his relationship with children a healthy model.
As Constance Grady writes persuasively at Vox, celebrity lulls us into trusting strangers. Yet the parents of children left with Jackson have made themselves vulnerable by admitting they neglected basic safeguarding norms -- it is hard to imagine their confession is self-serving. ("The stage mother in me kicked in," says the mother of Robson, recalling how she pushed an opportunity to get Robson on stage with Jackson at a concert; Safechuck's mother recalls Jackson breaking down in tears and pleading with her until she agreed to let James sleep in his bed.)
Similarly, it is hard to imagine why any two men would pit themselves against the legal and financial heft of the Jackson estate, or invite the obsessive hatred of Jackson's fans worldwide, for any reason other than the psychic need finally to tell the truth. Jackson defenders allege a financial motive, but both men have already had their lawsuits against the estate dismissed for technical reasons, without a ruling on the credibility of the accusations. For the reasons those initial suits were dismissed -- an expired statute of limitations against the estate and a ruling that Jackson's corporations were not responsible for his private actions -- their appeals seem unlikely to succeed.
Yet the issue of Jackson's guilt is already being forensically assessed across the web at far more length than I have space for here. Those debates will go for years -- just imagine being Robson or Safechuck, with strangers in every continent calling you a liar because they love "Man in the Mirror." The more practical question that remains for those of us already sure of Jackson's guilt is a different one. Should we still play his music?
This is a perennial question of art and ethics: How do we separate the artist from the man? Like many feminist critics, I despise the poet Ted Hughes as a terrible husband, two of whose female partners killed themselves: Sylvia Plath and Assia Wevill. Yet his muscular, mythic verse made him without question one of the greatest poets of the 20th century -- and the deep sympathy for female desire that I sense in his poems like "Tales from Ovid" has enriched my life profoundly. I can't imagine wanting to ban it -- and what intelligent person believes in banning books?