TPG executive Bill McGlashan placed on leave after he's charged in college admissions scheme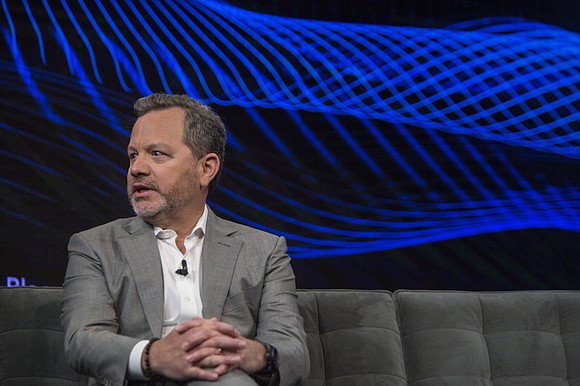 By Julia Horowitz, CNN Business
(CNN) -- William McGlashan, an executive at private equity firm TPG who leads its social impact investing efforts, has been placed on indefinite leave after he was charged in a nationwide scheme to get students into elite colleges.
As part of the conspiracy, which was revealed by US federal authorities Tuesday, parents allegedly paid a college prep organization to take the test on behalf of students or to correct their answers. Additionally, the organization bribed college coaches to help admit the students into college as recruited athletes, prosecutors said. The scandal involves dozens of wealthy parents, coaches and college prep executives.
McGlashan agreed to pay $250,000 to participate in both parts of the scheme, according to the complaint. The goal was allegedly to get his son admitted to the University of Southern California.
McGlashan, who did not respond to a request for comment, is the founder and managing partner of TPG Growth, which has invested in companies such as Airbnb, Spotify and Uber. He also started TPG's Rise Fund, which has partnered with Bono and focuses on investments that promote environmental and social good.
TPG told CNN Business in a statement that because of the "charges of personal misconduct" against McGlashan, he's been placed on indefinite administrative leave, effective immediately.
In December 2017, McGlashan allegedly paid $50,000 to the charitable arm of the college prep group with the understanding that the company would correct his son's answers on the ACT. His son ultimately received a score of 34 out of a possible 36, the complaint said.
McGlashan, whose conversations were recorded by wiretap, is also accused of working with the college prep company on a so-called "side door" admission plot. This involved creating a fake athletic profile for his son, who would be presented as a football kicker. That would allow USC to accept him as a recruited athlete, according to court documents.
In August 2018, during a recorded conversation with a co-conspirator, identified as Cooperating Witness-1, McGlashan agreed to look for a photo of his son that could be photoshopped onto a football kicker.
"Okay. Okay. Let me look through what I have. Pretty funny. The way the world works these days is unbelievable," McGlashan said. He repeatedly expressed a desire to keep the scheme hidden from his son.
— CNN's Kate Trafecante contributed reporting.