The college admissions scandal is all about inequality, too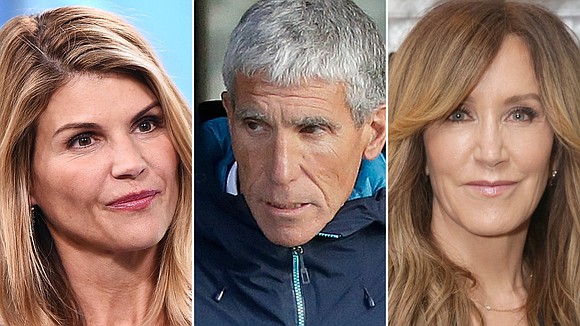 Analysis by Zachary B. Wolf, CNN
(CNN) -- Of course there's a way to buy your way into college, thought everyone who ever wondered how an admissions board separates one kid from another.
Now a raft of indictments against actors, business executives, doctors and lawyers suggests a nationwide conspiracy of very powerful and wealthy people paying exorbitant amounts to cheat their kids' way into college -- a scandal that hits squarely at America's striving middle class.
The episode offers yet another clue about why policy proposals many Democrats call progressive and some Republicans call radical have gotten such traction this year. Jobs guarantees, baby bonds, Medicare for All and free college tuition are just some of the ideas Democrats have proposed to take privileges from the wealthy and try to offer them to everyone else.
What's behind the appeals that Democrats, including some 2020 presidential contenders, are making is that the cards are stacked against anyone who follows the rules, and there's a side game only the rich are allowed to play. The college admissions scandal offers up some indication that they're right -- and what makes it so surprising is that, this time, the rich might have to pay a price.
The alleged scam has yielded headlines for implicating the actresses/overeager college moms Felicity Huffman and Lori Loughlin and Loughlin's husband, Mossimo founder Mossimo Giannulli, in criminal behavior.
The details of the indictments paint an unpleasant picture of college coaches and administrators playing along at cheating on college entrance exams. While many American high schoolers and their parents are agonizing over whether they can even pay for college, there's a subset of the country apparently agonizing over whether they can pay the $500,000 they'll need to sneak into the right college. That's $500,000 on top of the more-than-$50,000 tuition.
There are, of course, also many stories of wealthy people whose children found their way into top-flight schools despite nonstellar careers in high school. ProPublica and The Guardian wrote a very interesting tale about how the father of Jared Kushner, President Donald Trump's now-son-in-law, pledged to give $2.5 million to Harvard, paid in installments. Both of his sons got in. The payments were discovered by ProPublica from a subpoena by federal authorities of his charitable giving. At the end of the day -- and there's no direct evidence these three pieces of information are linked -- Harvard got a $2.5 million pledge. Jared Kushner got accepted. His dad got access to a tax deduction.
Trump once tried to sell the idea of Trump University to students who wanted his real estate know-how. He ultimately settled for $25 million with students who said they'd been defrauded.
While he thought his own image was enough to sell students on Trump U, he likes to brag that he got his own undergraduate degree from the University of Pennsylvania, what a great school it is and how smart he was to get in.