Astros Sign First And Second 2019 MLB Draft Picks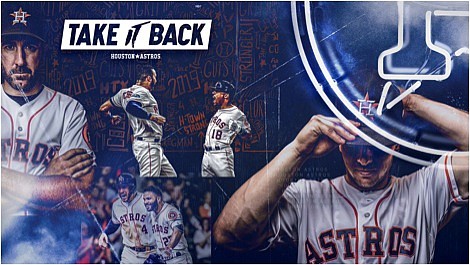 The Houston Astros have been busy since the conclusion of the 2019 Major League Baseball Draft. They have signed 19 of their 40 selections including their top-two picks who were able to visit the park this week to meet with the media and take batting practice with the team.
With the 32nd overall pick, the Astros took C Korey Lee. The 21-year-old junior out of the University of California Berkeley hit .338 with 12 doubles, 15 home runs and 57 RBI in 51 games. He was nominated for the Buster Posey Award, which goes to the top collegiate catcher. Lee was also selected to First Team All-Pac 12 this past year.
"It's incredible," said Lee, who also was selected to First Team All-Pac 12 this season. "It's feeling like a little kid. You're dreaming about it, and you don't wake up."
Houston took SS Grae Kessinger out with the 68th overall pick in the second round. The University of Mississippi product started 65 games and led the team with a .332 batting average. He took that up a notch to .405 with a .472 on-base percentage in conference play that ranked second in the SEC.
The offseason awards came in abundance for Kessinger. He won the 2019 Brooks Wallace Award, which is awarded annually to the top collegiate shortstop in the nation. That award was also won by current Houston Astros All-Star Alex Bregman who won the award as a freshman at LSU in 2013. As a finalist for the C Spire Ferriss Trophy (awarded to the best collegiate baseball player in the state of Mississippi), Kessinger took home Third Team All-American honors and was named Ole Miss Team MVP.