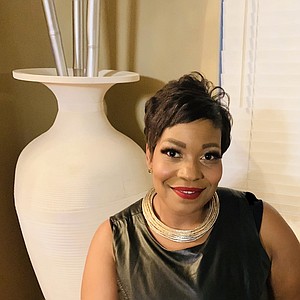 To be clear: I have given my share of benedictions. I have told people where they can go and how fast they can get there. My benedictions normally followed something hurtful that was done or said to me and the dismissal was for self-preservation. However, I have never told anyone to go back where they came from or that they don't belong in this country because my 'beefs' have always been personal, never based on anyone's identity. Unfortunately, I've been called a monkey and been told to "go back to Africa" and I would never want anyone else to feel the dismay that I felt in hearing those words. For just as proud as I am of being black, I am proud to be an American. Being born and raised here in Houston, Texas, I am more American than baseball or apple pie even, which both have English origins. So, imagine my disbelief as this week began with the president's tweets telling four liberal congresswomen of color to "go back and help fix the totally broken and crime infested places from which they came." I was floored especially since all four congresswomen are United States citizens, three born here and the other a citizen since she was ten. I immediately thought the comments were racist and swiftly learned that half of the country felt the same way as I watched Sunday's news coverage. But, when questioned about the tweets, the president denied they were racist but doubled down on his sentiment stating, "If they don't like it here, they can leave." Is that really how this works? Is that the American way?
I seem to recall in 2016, President Trump himself campaigned on all of the things that were wrong with America. He lambasted the nation for its bad deal-making and economic policies, its weak international front, its road and airports, and repeatedly called our county a "laughingstock." He even sided with Vladimir Putin taking issue with the use of the term "American exceptionalism," justifying that with all the mistakes America has made over the years, "it's sort of a hard term to use." His criticism rallied other Americans who felt American policies were outdated and that America had basically become a loser, he actually ran on the promise to "Make America Great Again." So, according to his own logic shouldn't his slogan have been something more like, "We're Leaving!" But, that wasn't the case. In fact, the same people who rallied behind President Trump and his campaign in 2016 are the same who agree with his statements now. They feel America is for them and others who do not identify with them should be excluded. That's racist.
The Democratic-led House of Representatives felt the same way and voted Tuesday on a resolution condemning the president's remarks as "racist comments that have legitimized increased fear and hatred of new Americans and people of color." The resolution came a day before the president held a rally in North Carolina again attacking the four representatives, New York Rep. Alexandria Ocasio-Cortez, Michigan Rep. Rashida Tlaib, Massachusetts Rep. Ayanna Pressley, and Minnesota Rep. Illhan Omar. At the rally, the president launched a more protracted attack against the Muslim Somali-born Omar which was met with chants from his supporters of "send her back." The coverage of the event was chilling and solidified that many Americans share the president's sentiment. In fact, a recent USA Today/Ipsos Poll of 1,005 people taken on Monday and Tuesday showed that only 59% of them felt that the president's tweets were "un-American."
So, to be crystal clear, the upcoming presidential election is a defining moment. What is American? What do we value?