The cases of Robert Kraft, R. Kelly and Jeffrey Epstein tell us something awful about powerful men and poor women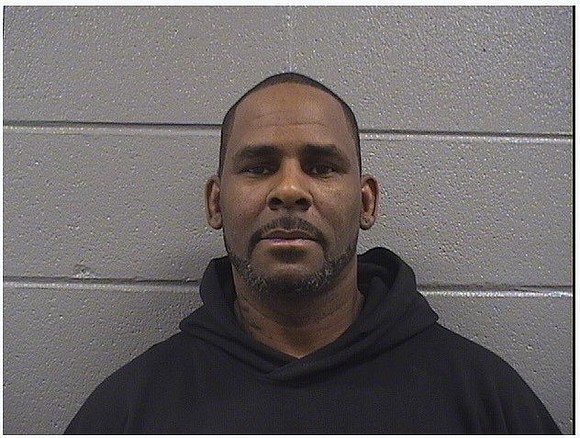 By Roxanne Jones
(CNN) -- At ESPN Magazine, a few male executives had a common lunchtime joke. It went something like this:
"Be back after lunch," one would say as he headed for the elevators. Another would respond: "Have a happy ending."
Everyone understood what they meant. Our midtown Manhattan offices were surrounded by Asian day spas that advertised facials and massages but were known to also sell sex. Snarky, sexist banter was the norm among many of the white men in our newsroom culture -- including joking about the city's hidden-in-plain-sight brothels.
I know, the magazine was not so different from other workplace environments, where misogyny is taken in stride, even in today's #MeToo world. We need look no further than President Trump, who was able to use his millions, his misogyny and his white privilege to win the White House while dodging multiple sex scandals.
But it now turns out two of his billionaire buddies -- Robert Kraft and Jeffrey Epstein, may not be so fortunate. Both are in legal trouble over their own alleged (in Kraft's case) misconduct linked to separate sex-trafficking investigations. And then there is the arrest Saturday of the music superstar R. Kelly, who was charged with 10 counts of aggravated criminal sexual abuse.
What the accusations against each of these three men -- and the workplace tales of some of my former magazine colleagues -- have in common is the systematic exploitation of young girls and women who often are poor, vulnerable, ignored and silenced.
Each of these cases points to a disturbing story of just how easily justice is denied to certain women in America, and how invisible these women remain -- often in their own communities -- despite all the high-profile marches and equality movements.
Kraft, the Super Bowl winning New England Patriots owner, was implicated in a statewide human trafficking sting in Jupiter, Florida, last week. The 77-year-old was charged with two counts of soliciting prostitution involving two alleged visits to an illicit day spa.
Police said they have video of Kraft engaged in sex acts.
Kraft's lawyers said he's innocent. His friend, the President, in a press conference last Friday, reminded the nation that Kraft "denies it."
The two separate misdemeanor violations could mean up to a year in jail, fines and community service under Florida law.
Unlike Kelly, Kraft, though charged with crimes, has yet to be arrested.
Florida authorities are working with advocacy groups to help the women, mostly from China, who were forced to live at the spa, police say
"These girls are there all day long, into the evening. They can't leave and they are performing sex acts," said Vero Beach Police Chief David Currey in an interview with TCPalm.
Another Trump friend, Jeffrey Epstein, a former New York hedge fund manager, is now facing the possibility of further legal action after he was indicted in 2007 for abusing more than 30 underage girls. Palm Beach Police then described has activities as "assembling a large, cult-like network of underage girls -- with the help of young female recruiters -- to coerce into having sex acts behind the walls of his opulent waterfront mansion as often as three times a day," according to Miami Herald reporter Julie K. Brown.