Getting the Band Back Together: Houston Welcomes Back Center Clint Capela to the Starting Lineup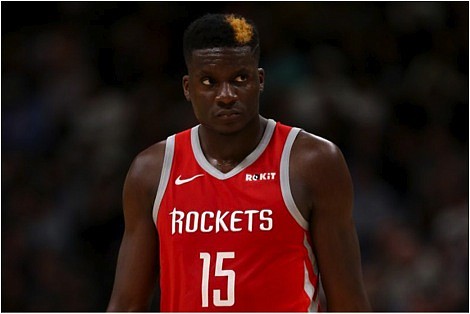 In 2014, one of the best hip-hop duos known to date, Outkast, reunited to play dozens of venues around the United States including Coachella, which is the biggest summer music festival around. It had been nearly 10 years since Big Boi and Andre 3000 had been on stage, but once they hit that stage it was like they never had a layoff.
The Houston Rockets are hoping that after 15 games without Clint Capela, that they will not miss a beat with him preparing to be inserted back into the starting lineup as they take on the Los Angeles Lakers. Capela has been out with a torn ligament in his thumb that required surgery since January 13th. Houston has gone 9-6 without him in the lineup and has had to play a rotation that at one point included forward P.J Tucker playing the center position.
"I'm ready to go," said Capela to ESPN reporter Tim MacMahon when asked how he felt after practicing with the team in Los Angeles.
Taking precautionary measures, Houston's medical staff had Capela wear a black wrap to protect his thumb. The Rockets will definitely welcome the defensive presence and scoring abilities of the five-year veteran who averages 17.6 points and 12.6 rebounds a game. That's an increase of almost 4 points and 2 total rebounds from last season.
This will be the first time in over a month and a half that the Rockets version of the "Big 3" has been back together. In addition to the 15 games missed by Capela, point guard Chris Paul had also been out 16 games with a hamstring injury. During that time reigning 2018 MVP, James Harden has been keeping the team afloat by going on a scoring tear against any and all opponents. When they are all healthy and playing together they are a combined 15-8.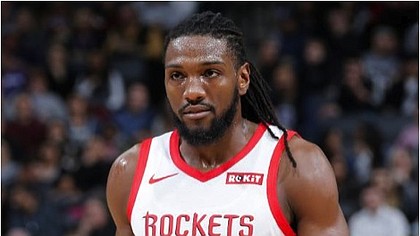 Sitting in first place in the Southwest division at 33-24 and 5th seeded in the west, Houston will look to keep off strong competition in the conference by using an energized duo off the bench in backup point guard Austin Rivers and forward Kenneth Faried. This helps the Rockets tremendously since they have struggled with depth issues all season. The aforementioned Faried has started every game since coming to Houston and is averaging 15.9 points and 10.3 rebounds while playing great defense on the other end of the court.
"Stylistically, we have been having the same style. Like I've said previously for, you know since Mike (D'Antoni) has been here. So, everyone has their roles, and everyone contributes. A full roster is better for us," said James Harden after practice when asked if the style of play was going to change since Capela is back.
After coming within a hamstring injury of potentially defeating the Golden State Warriors in the 2018 Western Conference Finals, Houston hopes that after the All-Star break that they can stay healthy and make up some ground in an overcrowded Western Division.
Outkast wrapped up their successful reunion tour at the Voodoo festival in New Orleans to a sold-out crowd cheering them on. Hopefully, the Rockets can do the same thing in the 2019 NBA Finals.