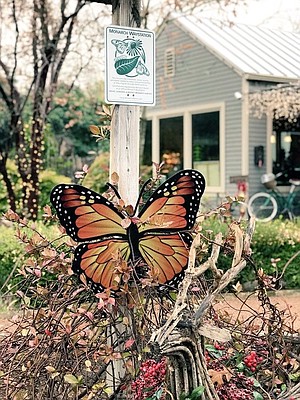 Tucked away in the heart of Texas and off of Wine Road 290 is a hidden gem that exudes the rich German culture and all that it embodies. Founded in the mid-1800s by German settlers, Fredericksburg, Texas is a small town with a big personality. Add in wineries, shopping, craft breweries, and beautiful scenery and you will undoubtedly have yourself a fabulous vacation destination. It does not take much work to step back into history here. From the moment you drive into town, you will notice a sprinkling of historical markers and attractions and not to mention the eclectic architecture and original Main Street buildings. Join me as I #VisitFredericksburg and explore all it has to offer.
The Accommodations:
The Hangar Hotel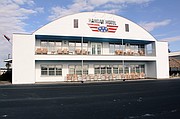 Have you ever lodged on an Airport Airstrip? Sounds crazy right? But, in Fredericksburg, TX it is possible! The Hangar Hotel is located roughly two miles away from the popular Main St. strip. Built brand new, the hotel was uniquely designed with an exterior appearance of a 1940's WWII hangar. The hotel itself is enough to make you wonder what it was like back in the good 'ole days. Upon entering the lobby you are taken back to an era of aviation at it's finest. As its name implies, it looks like a large airplane hangar but when you get inside of your room a feeling of comfort and luxury overwhelms you.
During your stay make your way to The Officers' Club in the lobby for a memorable evening out. There is not a better place to relax and enjoy a cocktail while lounging in the soft leather furniture around the mahogany and granite fireplace. If you are lucky you may even catch a pianist on the grand piano providing tunes throughout the evening while you partake in a game of chess.
The Officers' Club - The Hangar Hotel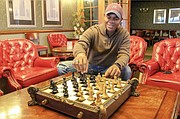 The Airport Diner is truly nostalgic. Imagine seeing planes land as you have breakfast or lunch! It is literally like a landing strip for airplanes. But there is more if you were unaware of what is behind the diner you are in for a treat! The Airport Diner is part of The Hangar Hotel Conference Center, which includes a one-of-a-kind dance floor, bar, and an oasis, that can be sure to get any party started.
Small Town Adventures:
There is no such thing as "Nothing to Do" in Fredericksburg, TX. Maximize your days with an itinerary that is sure to keep you busy. From winery tours down the Wine Road to history lesson at the Pacific World War Museum, there is something for each traveling enthusiast in this Hill Country German Town.
Jump right into your visit by starting with a trip down 'History Lane' at the Pioneer Museum. This unique museum is spread out over four acres that highlight German structures, artifacts and a blacksmith shop among other 19th-century styled exhibits. Here you can experience the rich German heritage of Gillespie County and how it all started.