Julian Castro says he is not interested in vice presidency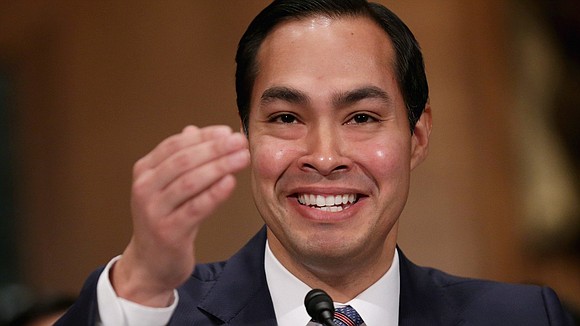 By Julie Gallagher, CNN
(CNN) -- Former San Antonio mayor and 2020 Democratic hopeful Julian Castro told Jimmy Kimmel Tuesday night he is not interested in the vice presidency.
"Is it possible you might want to be vice president if the president thing doesn't work out?" Kimmel asked Castro during his late-night show, "Jimmy Kimmel Live!"
"No, no, I've been there and done that last time," Castro responded.
During the 2016 presidential election, CNN reported Castro was among the list of potential running mates for then-Democratic nominee Hillary Clinton, but his lack of experience was an area of concern for Democrats. Clinton eventually chose Virginia Sen. Tim Kaine as her running mate.
Declared presidential candidates often answer this age-old question like Castro did, but circumstances can change.
At the beginning of the 2008 race, Joe Biden didn't set out to be Barack Obama's running mate. However, months after Biden's own campaign fizzled, the vice presidential bid was offered by Obama and accepted by Biden.
Castro, who served as Obama's Housing and Urban Development secretary, launched his campaign for president in early January. He joined a growing pool of Democrats seeking the nomination, which includes Sens. Elizabeth Warren of Massachusetts, Kirsten Gillibrand of New York, Kamala Harris of California and Cory Booker of New Jersey.
During the interview with Kimmel, Castro criticized President Donald Trump's State of the Union address and said Trump has "taken us backwards" during his presidency.
"The next president needs to be somebody that is trying to unite the country," Castro said.
Kimmel, who is a frequent critic of Trump, asked Castro a lightning-round of silly questions to see if he is "qualified to be president," including if he ever looked directly into an eclipse and how he pronounces "China," among others.