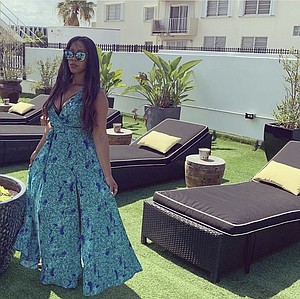 I Am So Kate Upscale Boutique Owner Shawna Campbell is a soft spoken and humble boss chick who is dedicated to enhancing the beauty in ladies from the core to the surface with retail therapy. If you are a hard-working mother, corporate America executive, entrepreneur, or someone who believes in having a touch of versatility in your closet for all occasions, So Kate is speaking to you. Making sure to count her blessings through her journey in a recent interview with Style Magazine, Shawna mentioned she went from working many years in corporate America to selling handmade jewelry under 'Raige Jewels' in 2008. Her love for fashion started at a very young age and she felt it was time to step out on faith. By 2015, she renamed her growing boutique to 'I Am So Kate' an upscale boutique offering a variety of fashion pieces.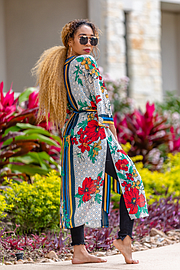 Like many retailers, there were obstacles at the beginning. Shawna was able to get the education she needed to pick quality vendors and learn tidbits on how to gain traction to her brand both e-commerce and in-store. So Kate re-launched in 2017 and the rest was history. Offering stylish accessories, shoes and clothing, Shawna made her way to winning "Boutique of the Year" at the annual Black Heritage Festival in 2018. This past July, So Kate hosted a successful Pop-Up Show experience called "Big Hats and Biz Besties" where some of the top influencers in Houston came out to speak. Mayor Sylvester Turner awarded Shawna's boutique with it's own holiday in the city the same day of the event, 07/21; now how cool is that!? If you missed the event, no worries, "Big Hats and Biz Besties" is now an annual event!
Whether you are headed to date night with your significant other, a 'girls night out', brunch or vacation, So Kate is all about aligning pieces for your day-to-day lifestyle. Shawna is gearing up to release a line of kimonos and dusters. She also says she would love to bring resort wear fashion to the forefront as well.

Shawna mentioned I Am So Kate was chosen to rock Paris Fashion Week in February 2020 modeling her own collection and we couldn't have been even more thrilled. We are here for what's to come for So Kate!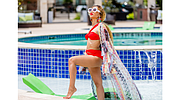 Follow I Am So Kate Upscale Boutique on Social Media:
Facebook, Instagram
Shop Today!
Drop by Social Graces Club located at 1201 Fannin, St. #140, Houston, TX 77002 to shop So Kate's collection!
I Am So Kate is also available in Kele's Kloset.