Alejandro Bedoya on US gun violence: 'More needs to be done'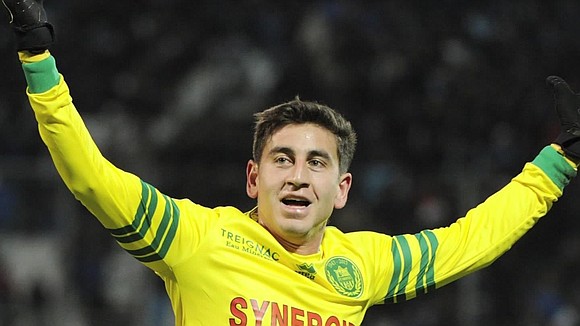 By Jill Martin, CNN
(CNN) -- When Alejandro Bedoya woke up on Sunday to news of another mass shooting in the US, the second within 13 hours, he said it ran non-stop through his mind. For the Philadelphia Union captain, it hit home; he grew up in Weston, Florida -- which is not far from the spot of the Parkland, Florida, shooting.
"More needs to be done," the MLS midfielder said in an interview with CNN on Tuesday. "We have a gun violence problem in this country that no other civilized nation in the world has."
So when he was on the pitch in Washington, DC on Sunday -- just hours after the shootings in El Paso, Texas, and Dayton, Ohio -- Bedoya felt compelled to act. He used his voice on live television -- publicly calling out Congress over gun control during Philadelphia's match against DC United at Audi Field.
After scoring during his team's 5-1 win, Bedoya sprinted over to the field microphone and yelled, "Hey Congress, do something now. End gun violence. Let's go!" It broadcast nationally on Fox Sports 1 television.
His actions appear to have resonated with many -- as Bedoya, as voted on by journalists and fans, was voted MLS Player of the Week on Monday.
"I saw the mic," Bedoya said to CNN. "I think that was, like God, just telling me, here it is, a tool. Use your voice. It was spur of the moment. I did it. A call to action. Words can mean a lot, and hopefully this continues the conversation and leads to action."
It wasn't the first time Bedoya, who previously has played for US Men's National Soccer Team, issued his opinion on the issue of gun violence. Earlier on Sunday, he took to Twitter to express his thoughts, saying "Seeing more thoughts and prayers bullsh*t. Words without actions are just worthless."
Bedoya continued to say that it was time for legal action to be taken. "America, it seems, is becoming a dystopian society. Do something!!! Enough!!!"
One person responded to his initial tweet, saying Bedoya didn't have a plan or "real input."
Bedoya replied that he isn't a policymaker but hopes that stricter gun laws can be enacted.
"You want some plans," the tweet said. "We can start with stricter background checks, red flag laws, making a registry for gun purchases, closing gun show loopholes, and taxing ammunition. Better for you?"
Bedoya said he realizes talking about guns can be polarizing, but he was emphatic on this point: "More measures need to be done. Not perhaps," he said to CNN.
"I'm a human being first before I'm an athlete," Bedoya said. "So of course I'm affected by all of this and emotionally I let it out, my thoughts. It just resonated with a lot of of people, I feel like. Hopefully, my voice, conversation, leads to some action."