Featured Artist Of The Week: Rising Hip-Hop Star, Young Fab, Drops "Champion" For National Suicide Prevention Month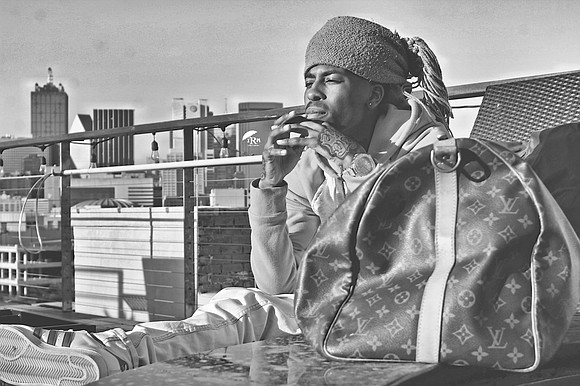 Who is Young Fab? From being bullied to the big stage, this week's featured artist is rising hip-hop star, Young Fab. He decided to deliver a heart-felt anthem for National Suicide Prevention Month, something he knows all too well through his years in grade school. From wrongfully being placed in an alternative school for standing up for himself in a D.I.S.D. school, the scholar didn't let the unfortunate situation get the best of him. Originally from Dallas, TX, raised in California, returned to Dallas, Young Fab graduated from Cedar Hill High School and now attends Cedar Valley College where he is studying Music. Young Fab was born into music, raised by a singing and dancing mother who performed on Broadway and a father who is a vocalist and musician, the young hip-hop artist developed a natural love for the art form. At the tender age of three, he was gifted with his first drum set, which opened up his musical ear to becoming a self-taught drummer, pianist and guitarist.
Young Fab's array of gifts landed him in first-place, where he won the audience and judges over at a one of the largest artist showcase in the world, Coast 2 Coast LIVE in Dallas, TX. This opportunity came with not only the winning title but a chance to be a featured artist at Coast 2 Coast LIVE in Houston, TX. The 20 year old is no stranger to rocking out the big stages, he has performed at the 2017 Dub Show in Dallas, 2018 SXSW in Austin, opened up for Louisiana rapper Lil Boosie (Badazz) and R&B sensation Jacquees. The multi-instrumentalist spoke exclusively to Style Magazine about his experience growing up and how he was taunted for being individualistic.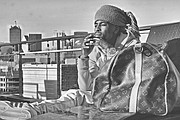 He's a Winner. From his slender and tall physique to his unique talents, kids were so cruel to him. To top it off, other young boys couldn't stand he was 'easy on the eyes' to the girls. He touched on how different his experience was living in Texas verses California. The rising star gained a unique Cali accent and appearance to where instead of embracing his uniqueness, the kids in Dallas were very cruel and picked on him. Young Fab came close to death when a bully hit him with a car, on top of the fact he has a health condition, this incident really could've broke him. "A lot of people don't know, I talked people who were really suppose to be in there, out of committing suicide," Young Fab stated. He was looked at as a comforter to those who needed a lending ear when the teachers didn't seem to have their backs, emotionally, Fab was there for others.
Young Fab has been on the move with the release of his 8-track project, featuring popular singles "Dumb" and "I Spy", but, this month is about being a "Champion" and how it is a reflection of what he has been through. Our bets are on Young Fab, "I'm a hole in one.." With influences like Kevin Gates, his sound is filled with conviction, passion and grit. It's spiritual and real. There is a powerful and inspirational message within the bars he spews over the beat. With a catalog of over 100 beats and over 40 songs, the multi-talented producer and rapper is gunning for the top of music entertainment. Young Fab credits his family for staying structured and not giving up on his dreams. His story has landed him Artist Of The Week with us and we send a major salute from Houston!
Listen to "Champion" on Soundcloud.
Follow Young Fab on Facebook and Instagram
His latest project HEIR is also on iTunes, Google Play, Spotify, and many other major platforms.
Be sure to check out his Official Visual to "DUMB" on Youtube
For upcoming shows, music and exclusive information on Young Fab visit: www.bigbagfab.com