A Conversation Interpreted: Blaze X Black, Brings An Eclectic Flare To Houston's Hip-Hop Scene with their 'Modern Art'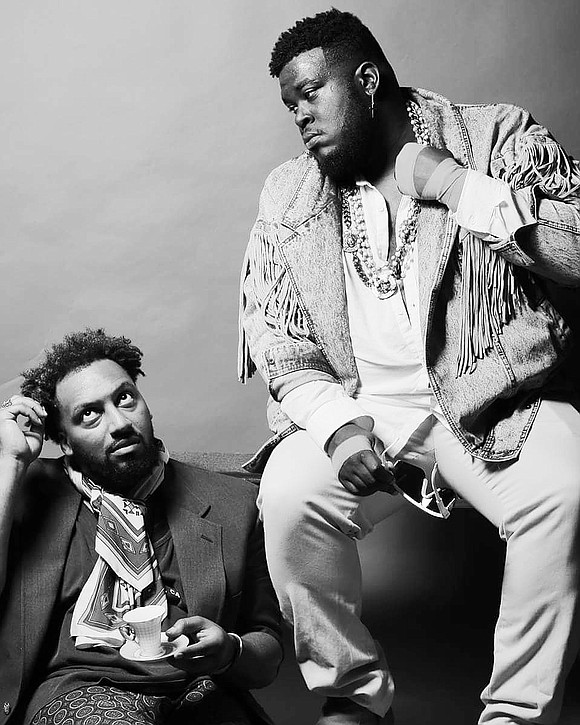 Rick Blaze X Bishop Black has to be one of the most flavorful rap duos we've ran across in a while, especially here in Houston, TX. It's not your typical chopped and screwed influenced type of music. Although they're hip to the culture that surrounds them, their sound derives from a world where you grew up with music as the backdrop to momma's famous pound cake baking in the oven (you better not slam any doors). Their song "Dear Mama" (Pop Cult Music Electric Revival) charges the right wave to your soul. "It's Modern Art", the duo stated, "If we were to describe our style of music... we can't really be categorized." They see hip-hop in 2018 as the main category and all other genres as subcategories because of the powerful influences it has on other sounds that are being surfaced through out the world. When it comes to their sound, "our influences come from mainstream." They take an interest in artists like Miguel, Timberland, Justice League and of course their up-bringing with God, their parents and their belief in a higher purpose.
BXB have been best friends since 3rd grade and it is all about "loyalty and respect" when it comes to how they are able to survive their long-lasting friendship.
Now, let's go back to their music and then incorporate their dressing style. When you see them, Andre3000 and N.E.R.D may come to mind simply because it's expressive, it's hip-hop, but, these guys actually take fashion notes. From watching fashion shows for breakfast, to having a keen eye on garb that best displays their personalities. Bishop Black feels he has to go extra harder than most because of his larger physique. Could Black be on to a new wave for a demand in plus size men clothing verses the heavy appeal for just plus size women? Blaze X Black realizes there are levels to the entertainment industry and just because they are music artists, the fashion and even the business aspect are other important assets.
The dynamic pair hosted a locally popular comedic radio show on The Core94 Radio, in which, they plan to make a comeback very soon the the airwaves. "When we are back, you'll know, " they stated. From short films, having their own line of wine, locking in the first artist sponsorship with Essentia Water to getting their own day presented to them by Mayor Sylvester Turner on August 4, 2018, BXB is a mass force swerving in a lane of their own. You might have spotted these guys at various festivals across the city and state because they have what it takes to rock a large stage.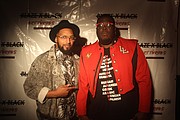 When asked about future and past collaborations they mentioned, "We understand the type of music we do and our style is not the cookie cutter style that you hear on the radio all the time... it's not always a natural fit. It may not be what people are use to.. We tend to collaborate with people we have already have a rapport with... Honestly we may not collaborate in music, but, we may collaborate in opportunity. On the music side, we kind of have our own lane."
Their newest project Summer Slam, Vol. 1 is on fire. It's a roller coaster of vibes. Check out "Soda Poppin' " and "Party".
"The best way to predict the future is to create it" is a quote spotted on Blaze X Bishop Facebook page, it represents them not taking no for an answer and really putting in the world as an entity. We can definitely look far past the present with these guys as they platform amongst the stars.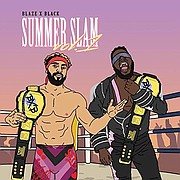 Check out their newest project, Summer Slam Vol. 1 across all music platforms (Spotify, itunes, Amazon, etc.)
Blaze X Black will be performing in New Orleans, LA at the National Fried Chicken Festival presented by Raising Canes. To stay up-to-date on forthcoming performances, merchandise and more, visit: www.blazeandblack.com
Follow the hip-hop duo on social media:
Facebook, Instagram and Twitter-@blazexblack