Exclusive Interview: David Banner Gives Us The Rundown On 'Never Heard' Movie and Chimes In On Houston Rap Scene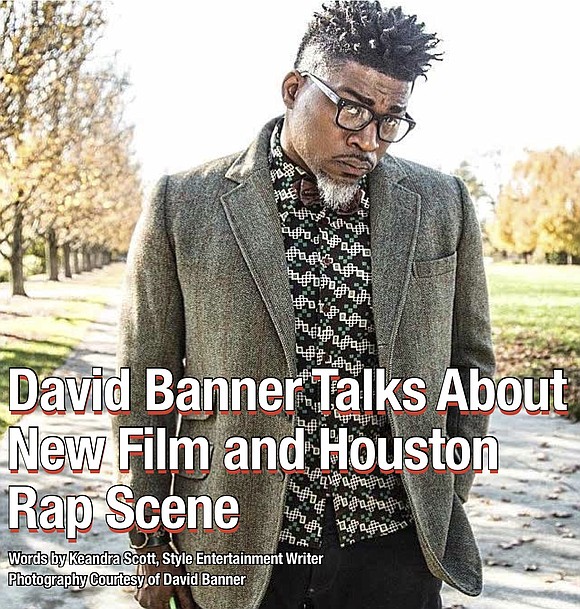 David Banner is a guy who really doesn't need an introduction to what he has done and is about. From philanthropist, activist, hip-hop emcee/producer to actor, Banner is back on the big screen as he channels the character of Aaron Davis in 'Never Heard'- Let go and let God handle it. We could easily say this is a fictional character, but, in Davis's case, there are too many instances in real life to where people have experienced this type of injustice. Aaron Davis, who grew up with an absentee father and turned to gang-life in search of self-worth, is accused of murder and incarcerated for a crime he swears that he did not commit. His son Jalen (played by Romeo Miller) is forced to grow up on the streets of Los Angeles without the guidance of a father and primarily raised by his mother Shala ( played by Robin Givens) and Grandmother Camilla (Karen Abercrombie).
Never Heard is a faith-based film produced by Webber Films. Director Josh Webber says, "I think this movie will really resonate with many families worldwide. In life, we are constantly faced with choices and each choice you make has their own set of consequences. Never Heard teaches us that sometimes we may make the wrong choice yet it is never too late to change your course and find the righteous path." There are other well-known cast members to look out for in the film, like, Dorien Wilson (as Monty), Karrueche Tran (as Paris), Kandi Buruss (as Tara), Master P (as Jason), Tony Braxton's son Diezel Braxton (as Calvin), gospel artist Jekalyn Carr and many others.
Banner has a new studio-album out called, The God Box featuring CeeLo Green, Banner's Mississippi compadre Big K.R.I.T., Watch The Duck, Black Thought, Raheem DeVaughn and other talented features. We had an opportunity to conversate with the Mississippi Grit for a decent amount of time as he kept the interview unapologetically black and lively. We started out talking about The God Box $100 give away that went to a fellow Houston Style Magazine reader in North Texas. Banner stated, "These boxes actually made me more money than the album." In other words, it was some fans out there buying and supporting those boxes filled with clothes, financial information, etc. Ultimately, Banner's vision was for the boxes to be a one stop shop to spark economic wealth and growth within the community.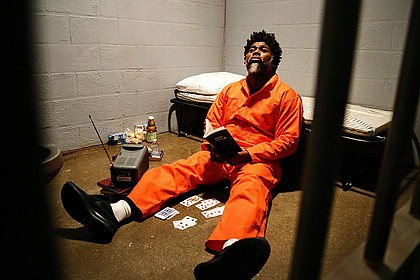 HSM: What importance does your role play in relation to present times?
David Banner: I think the most important thing for me personally is that there are so many nuggets in this film that somebody would be able to relate to in their lives. Kandi Buruss (as Tara) who plays [a drug-addicted mother] and her son literally has to bring in the money because he doesn't want her to be [taken advantage of on the streets]. We all know someone who has a family member who might have a long laundry list of what they've done but might have been wrongly accused. For me, the most important apart of this film [is it brings out the understanding of truly being black in American]. In America, black women and men are guilty until proven innocent. I just saw a study recently, that actually black men are the most involved in their children's life. So for me, it feels good to be able to talk about another aspect that is often not seen, [ a black father wanting to be in his child's life in spite of the circumstances].