The Streak Continues: Houston Defeats Buffalo to Extend Winning Streak to Three Games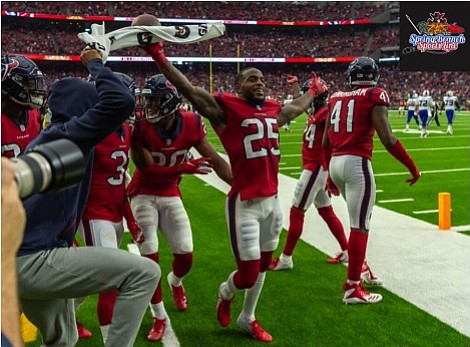 No matter whether you like it or not. The Houston Texans are finding ways to win games. They defeated the Buffalo Bills 20-13 to extend their winning streak to three games as they head into a divisional showdown next week with the Jacksonville Jaguars.
"As a team, this is a very, very tough, competitive, resilient football team that will do anything to win and that's what I'm most proud of relative to coaching these guys," Head coach Bill O' Brien responded when reporters asked him about bouncing back from a 0-3 start.
Houston's special teams came up huge for them by creating two early turnovers that were converted into scores. OLB Brennan Scarlett and ILB Tyrell Adams made a great contribution on special teams. Adams who was signed to the team from the practice squad on October 6th blocked a punt, which was the first time in four years that has happened since 2014.
Running back Alfred Blue was the last one to do it. Talk about being in the right place at the right time, Scarlett recovered both fumbles and was elated to help this team win. He could not contain himself at his locker during post-game interviews knowing that every possession in a game counts.
"That was huge. We always talk about playing complementary football. It takes all three phases of the game, and as a special team's unit, we take a lot of pride in going out there and doing our part."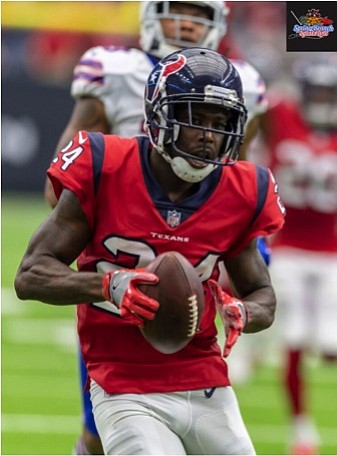 In a game where the offense was not clicking on all cylinders and quarterback Deshaun Watson wasn't as sharp as he usually is. The defensive unit stepped up to provide the extra boost the team needed to complete the win by forcing the Bills' second-string quarterback Nathan Peterman into back-to-back interceptions to end the game. The first was a pick-six to veteran cornerback Jonathan Joseph for the game winning touchdown. That was his fourth interception returned for a touchdown since joining the Texans in 2011, which is a franchise record. Joseph was asked what his thought was once he intercepted the ball and was he thinking about scoring.
"I kind of thought for a second to get there and just hold the ball so we can run the clock out, but then I was like chances like that don't come by so often, I've got to score this.," he said.
Not to be outdone was the longest tenured Texan, Kareem Jackson who one-upped Joseph by getting his 16th interception to break the tie (Joseph 15) and become the franchise leader. That interception sealed the game and brought out the offensive victory formation from the Texans. That also lead Joseph to comment on how happy he was for his teammate.
"Kareem and I are basically like brothers. We've been here forever. So, I'm just as happy for him as he is for me any time we make a play, any time a guy on this team makes a play. We were kind of going back and forth on this interception lead, so we have to put a little wager or something on it."
The Texans travel to Jacksonville to take on the Jaguars looking to extend their winning streak.