Interview: Multi-Grammy Nominee and Author Ledisi Talks New Book, The Walk: Accepting Your Life As It is Now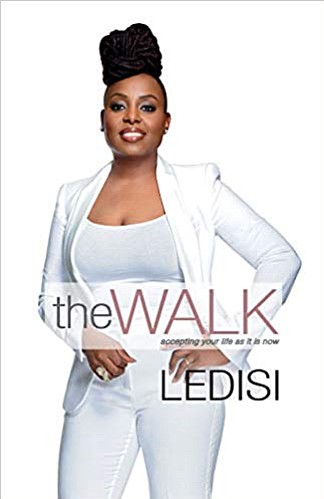 12x Grammy-nominated songstress, actor and author Ledisi recently released her new book, The Walk: Accepting Your Life As It is Now with Noah's Ark Publishing (2018). Known for giving outstanding tributes, twice to the Queen of Soul, Aretha Franklin, Ledisi gets a chance to give readers a personal glimpse into her heartfelt journey throughout childhood, relationships and her successful entertainment career. This is not the powerhouse vocalist's first rodeo in the literary world. The Walk is the follow up to Ledisi's first book Better Than Alright: Finding Peace, Love & Power, which was a soulful and enlightening collection of her inspiring meditations, quotes, photography and anecdotes charting her transformation as a woman and artist. Ledisi swung by Melodrama Boutique on her book tour, which included a Q&A session to show some love to fans that had their books pre-ordered ready to be signed.
The event was exclusive and intimate as her soft spoken words filled the room with enlightenment as fans got a chance to truly embrace The Walk and all of its colors. From New Orleans, LA to Oakland, CA, Ledisi spoke about her personal experiences with her mom, how she was teased growing up by other kids and so much more. "Even though I wrote it for you, it helps heal my family," Ledisi stated. She dropped so many life gems to the audience; it was as if you were watching an incredible talk show discussion. The R&B delight spoke to where you could hear a pin drop. We got a chance to interview the newly married goddess just ahead of the book tour event in Houston.
HSM: What are some of the obstacles you face while being on the road?
Ledisi: I lost friends and time with family. When you don't make time for the real stuff, you miss a lot being on the road. You're working so hard to get to the dream you want. Time is really quick, it goes fast. If you don't enjoy now, the people you love, you are going to miss time and space, and even if you are going through a moment. When I was at Carnege Hall, a friend had to remind me, because I'm always so focused on the end result, to just stop and enjoy mine now. I had to look around, I'm at the Apollo or the Kenzie center, a lot of people don't get that far. Don't forget about right now.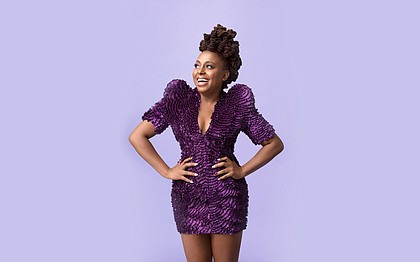 HSM: Instead of taking our issues to social media in search of laughter, healing, creating and much more, what could be an alternative?
Ledisi: I say it in the book (encouraging those to read through the chapters thoroughly). Make time to talk to your friends. Go out to social events and make new friends. Do something completely organic or opposing to something you have to edit, ha-ha. Doing something that requires interaction with humans is so much more important than words on a screen.
HSM: The Walk is right on time with the unspoken epidemic of mental health, is there a specific chapter in the book discussing this issue?