GM job cuts: This is what transforming a century-old company looks like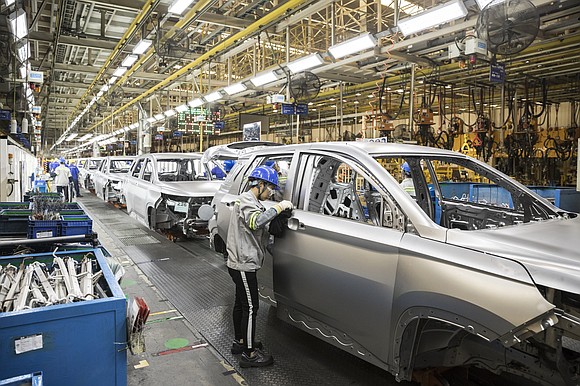 By Matt Egan, CNN Business
(CNN) -- Mary Barra is on a mission to ensure General Motors doesn't get left behind in the evolving auto industry that it helped pioneer.
Barra knows that reinventing a century-old company is painful, but it's the only option. Otherwise, it might suffer the same fate as Sears and General Electric (GE), which failed to adapt to the disruptions ahead of them.
GM is making the difficult decisions today to prepare for a future of electric and driverless vehicles. The company announced plans on Monday to cut 15% of its salaried workforce and shut five North American facilities. The moves will save GM about $6 billion a year by 2020 -- money it can use to invest in the future.
"There is a huge disruption coming. And Mary doesn't want to be stuck on the sidelines selling the buggy whips," said Jeffrey Sonnenfeld, senior associate dean for leadership studies at the Yale School of Management. "She doesn't want to be Kodak, GE or Sears. She wants to reinvent the company."
GM is also saying goodbye to the Chevrolet Volt, Impala, Cruze and other vehicles. Instead, GM will build more of the lucrative SUVs that Americans prefer.
"GM wants to leverage high-profit SUVs and trucks as a bridge to this autonomous future," said Jeremy Acevedo, Edmunds manager of industry analysis.
'Quantum leaps'
Barra deserves credit for acting now before it's too late. Tesla (TSLA) has already proven that electric vehicles are a viable and potentially lucrative business.
By 2030, electric vehicle sales worldwide will surge to 30 million, compared with 1.1 million last year, according to Bloomberg New Energy Finance. Electrics will make up 11% of all sales in the United States by then.
"The technology is moving at quantum leaps now," Acevedo said. "It is foreseeable that even a decade down the line this industry is going to be completely different than it is today. They are adapting to survive."
In a statement, Barra said on Monday that GM recognizes "the need to stay in front of changing market conditions and customer preferences to position our company for long-term success."
Barra said it makes sense to make these moves now while the economy and business are strong.
GM under fire
But GM is already getting criticized by politicians in the United States and Canada about plans to shut down plants that employ thousands of blue-collar workers.
The restructuring will come at the expense of about 8,000 salaried workers. Another 6,000 hourly workers will either lose their jobs or be reassigned to other plants.
"I was very tough. I spoke with her when I heard they were closing, and I said, you know, this country has done a lot for General Motors," President Donald Trump told reporters on Monday.
Trump said he told Barra that she "better" reopen plants in the US and soon.
Of course, Barra is trying to reposition GM so that it can continue to be a major American force for the next century.