Saudi Arabia's oil reversal is a win for American shale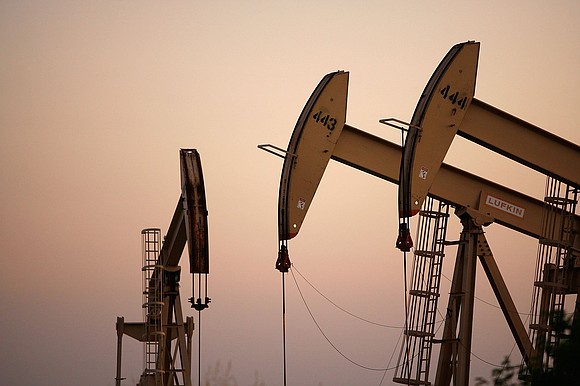 By Matt Egan, CNN Business
(CNN) -- American oil executives will sleep a bit better tonight after Saudi Arabia signaled it's coming to the rescue of the battered crude market.
Saudi Arabia announced plans on Sunday to cut shipments by half a million barrels per day in December. And the kingdom threw its weight behind OPEC and its allies reducing supply further next year.
It's a big reversal. Just months ago Saudi Arabia, under pressure from President Donald Trump, was opening up the taps in a bid to prevent $100 oil.
Saudi Arabia's 180 is good news for US shale companies, especially high-debt frackers that are sensitive to price swings. It signals that the world's largest oil exporter won't stand for crude crashing any further.
"If you are a producer in Texas, you have to be happy with the fact that there is a swing supplier in the market that wants to keep prices supported," said Matt Smith, director of commodity research at ClipperData.
Fears about oversupply sent US oil prices plunging into a bear market last week. Those concerns were driven in part by developments in the United States.
First, US shale companies ramped up production faster than anyone anticipated. US output topped 11 million barrels per day in August for the first time ever.
Second, the Trump administration granted temporary waivers to China, India and other countries to keep buying oil from Iran. The softer-than-expected approach prevented sanctions from knocking too many Iranian barrels offline.
'We need a floor!'
US oil prices declined 10 straight days through Friday.
"We need a floor! It's been quite a month," Dan Eberhart, CEO of oilfield services company Canary LLC, told CNN Business.
Saudi energy minister Khalid Al Falih suggested the kingdom wants to do just that.
"The consensus among all members is that we need to do whatever it takes to balance the market," Al Falih said at a conference in Abu Dhabi Monday. "If that means trimming supply by a million [barrels per day], we will do it."
The odds are "fairly high" that OPEC and its allies will announce next month a production cut of about 1 million barrels per day, according to Helima Croft, global head of commodity strategy at RBC Capital.
US oil prices initially jumped around 1% on Monday, defying a selloff in the stock market. However, the rally faded and crude settled below $60 a barrel. The 11-day slump is the longest slump since futures trading began in 1983.
While the Dow dropped nearly 2%, some oil companies with shale exposure, including Hess (HES) and Pioneer Natural Resources (PXD), outperformed.
"For oil companies, whether shale or anywhere else, obviously the higher the better as far as prices go," said Pavel Molchanov, an energy analyst at Raymond James.
Molchanov cautioned that companies make their investment decisions based on long-term oil price forecasts, not short-term moves.
Frackers took on debt
Still, some small and medium-sized frackers piled on debt to take advantage of opportunities in the Permian Basin and other shale oilfields. That debt makes these companies vulnerable to short-term changes in cash flow caused by swings in prices.