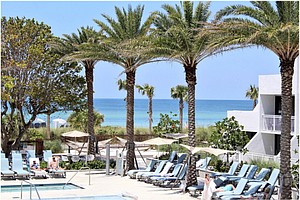 It's officially summertime! The kids will soon be on summer break and you've got plenty of vacation days stored up. How about a summer destination girls' trip? A summer men's retreat for the fellas? Summer travel is always something to look forward to, but at times it can be a hassle to find a place to accommodate everything you'd like to do and everyone who is traveling with you. Choosing a destination is easier said than done, and let's be honest; everyone is trying to save a little bit of money as well. Well, here's #HSMTravel official coastal guide to get you to a few of the best hotel properties and destinations while not breaking the bank.
The West Coast is The Best Coast!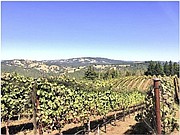 Let's face it, you can never go wrong with a California summer vacation! With the ongoing debate that the "West Coast is the Best Coast," California boasts hiking trails, beaches, shopping, dining, and wineries to name a few. For a great getaway, I'd highly recommend Sonoma County. Located just 45 miles north of San Francisco, Sonoma County welcomes the adventurous, curious, and lovers for the best of Northern California. The largest producer of California's wine country region, Sonoma County has over 425 wineries. Fresh foods, stunning natural beauty, and world-class wines are what you will experience, to say the least. While there, check in to the gorgeous Vintners Inn in Santa Rosa, CA for a relaxing stay. You will not be disappointed.
The Third Coast Does the Most!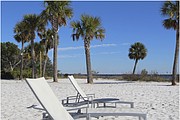 Most people tend to forget about the "Third Coast" that runs along the Gulf of Mexico! Well, let me be the first to tell you - some of America's most beautiful beaches are found here. Perfect for any family or friend trip in Panama City Beach, FL! Nestled in the panhandle of the great state of Florida is a national gem that is undoubtedly one of the most beautiful destinations that America offers. Known as a waterfront town and vacation destination, Panama City Beach does "The Most" with miles of white-sandy beaches, crystal clear waters of the Gulf of Mexico, world-renowned cuisine, and southern hospitality unlike any other. For luxury and affordability, make your room reservations at the only AAA Four Diamond Rated resort in Panama City Beach, the Sheraton Bay Point Resort. You will thank me later!
The East Coast Loves to Host!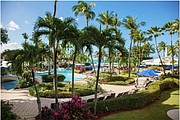 There is something for everyone on the East Coast. From family fun to great retreats, the beaches along the Atlantic Ocean are worth your shot. While the U.S. territory Island of Puerto Rico was a direct hit from more than one hurricane during the 2017 storm season, the island has been working tirelessly to overcome damages and get back to where they once were. So, don't doubt for one moment that Puerto Rico's airports aren't open for business and the resorts aren't ready to welcome you with open arms. Relax for the summer at the InterContinental San Juan Puerto Rico. The InterContinental San Juan sits on a two mile stretch of white sand, the Isla Verde Beach. With 398 newly renovated guestrooms, the InterContinental San Juan captures the exotic and pairs it with the resorts signature sophistication, making it easy to mix business with pleasure. Don't forget to explore Old San Juan and tour the Bacardi Distillery!
From Coast-to-Coast-to-Coast, there is a vacation destination suit to fit each and every one of you. Step out of your comfort zone and explore a location where you never thought you would stumble upon and find yourself having the time of your life. Your 2018 summer vacation is right around the corner; where will you be heading to getaway from reality? Safe travels!