Total halts $2 billion gas project in Iran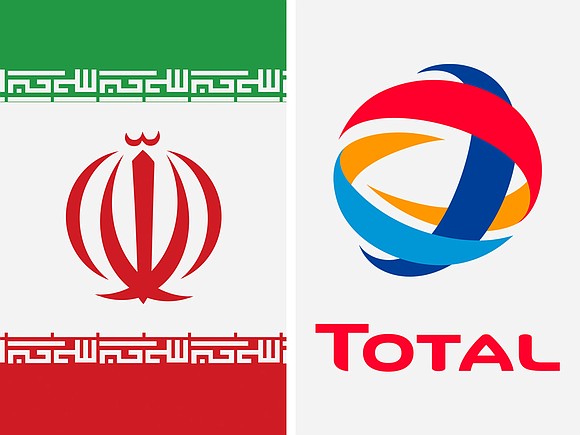 Alanna Petroff
(CNN Money) -- French oil giant Total is preparing to pull out of Iran to avoid risking US sanctions.
The company said on Wednesday that it was unable to proceed with a $2 billion project to develop the country's giant South Pars gas field.
In a statement, Total said it "will have to unwind all related operations" before November 4, unless it's granted a specific waiver by US authorities that would protect it against secondary sanctions.
The company said it had spent less than €40 million ($47 million) on the project so far.
In a deal signed in late 2016, Total agreed to operate the South Pars project with a stake of 50.1%. Its partners in the project are Chinese state oil company CNPC, and Iran's Petropars.