How Meghan Markle will use her royal voice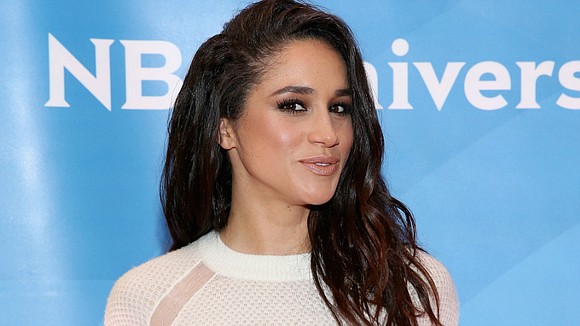 By Max Foster, CNN
(CNN) -- In America, royal well-wishers tend to come in pairs, mothers and daughters, keen to catch a glimpse of a real-life prince and princess. Hollywood can take much of the credit for that.
Diana was the embodiment of a Disney princess, just as Kate Middleton and Meghan Markle were after her. Anyone can be President but you can't be a King or Queen without being born to royalty, or marrying in. It's the unattainability of that status that draws such fascination. They're almost mystical figures.
Wherever I am in the world and I speak to a member of the public after they have met a royal, their most common response is: "They're so normal!" As if they aren't real until you actually come face-to-face with one.
That's why Markle is such a star. She was normal and now she isn't. She's part of the fantasy. If you look into her trolls online many just come across as jealous. Many others appear to be supportive of her and what she represents. On the day her engagement to Harry was announced, an African American colleague told me she couldn't believe someone like Markle had "penetrated" the royal family.
The same excitement came through on the Facebook feed of an edition of my show "CNN Talk" that I anchored from Buckingham Palace. One of the panelists, Ayesha Hazarika, an equal rights campaigner, told me, "The royal family are the absolute top of the British class system; it is the most elitist system on the planet. A lot of people of color will think "good: it's high time that this system was opened up a bit more."
The institution has modernised, though you'd be forgiven for not noticing. The Queen went with tradition to marry a fellow blue-blood in Philip (a Greek and Danish prince) but Prince Charles married outside royalty to aristocrats. William cast his net further with Kate Middleton who was from a middle-class, rural family.
Prince Harry went further afield to marry an American divorcee. The last time that happened was in 1936 when Edward VIII had to abdicate his royal title in order to marry his American divorcee, Wallis Simpson. Meghan Markle though has been embraced by both the royal and political establishment which shows how things have moved on, if glacially.
Prince Harry is unlikely ever to be king so he is under less pressure to conform than his elder brother, though he did still require permission from The Queen to marry Markle. He is particularly close to William and Kate so he will have significant influence on the way the monarchy develops, as will his wife.
The "Fab Four" as they have been dubbed by the UK tabloids, co-ordinate their work through their court at Kensington Palace. When Harry moved in years ago, a royal source told me the office had been set up with a corporate structure. The "principals," as they are known, are treated as joint CEOs. Courtiers are there merely to advise.