Confessions of a Weekend With the All New Nissan Leaf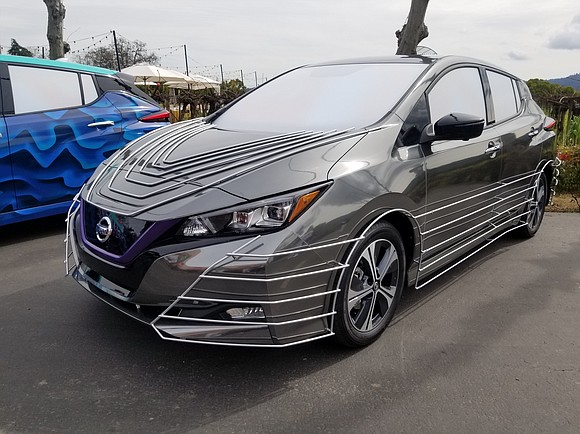 Travel writing was once my passion.
Lupus, a systemic autoimmune disease that occurs when one's immune system attacks the body's tissue and organs, took that joy away from me. Not because I am no longer able to enjoy traveling, but when you are on assignment, sometimes there is an itinerary that needs to be strictly followed. Which means an agenda that is jam-packed with activities from sunup to sundown. For me, someone that is plagued by this unfortunate illness, it gets tough to keep going with the rest of the group. Don't get me wrong, it is a blessing to be able to travel the world to share my experiences with readers like you, but I just knew I couldn't do it anymore.
Or at least that's what I thought.

Recently, I was given the opportunity to experience an all-ladies one of a kind tailored event hosted by Nissan. Not only was I going to get to experience Napa Valley and its wineries, but I was also going to be able to drive the all-new Nissan Leaf which was featured in Ava Duvernay's "A Wrinkle In Time!"
Exciting indeed but of course, I had my reservations. Would I be able to drive the distance? Would my hands be in pain from holding the steering wheel too long? What about my legs – would they cramp up from accelerating then braking through the hills? My biggest fear stood about 20-feet tall and was staring me in my face. If I let down my hosts by not being able to enjoy the full experience, then what? Not being able to drive the Nissan Leaf and enjoying sunny California weighed heavily on me. But I was determined to see it through.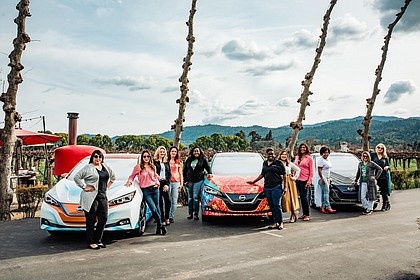 Day of Arrival
The ride from the airport to my accommodations at the Yountville Resort & Spa in Yountville was a pleasant one. The one-hour drive allowed time to get to know a few of the ladies that would be joining along on the weekend trip. Upon arrival to the resort, we were welcomed by the Nissan team and escorted to our rooms to have the opportunity to freshen up before our evening welcome reception/dinner.
Can I just take the opportunity to tell you that if you ever decide to visit Napa Valley, this resort is the one to call home for a few days? The resort vibe is complete serenity! The vast rooms offer plush bedding, a seating area to enjoy your coffee (or in my case, wine) while snuggling up to the warmth of the fireplace in your resort supplied robe and slippers. Also, the bath amenities the resort offers for the best bath experience in the oversized spa tub
Our welcome reception was nothing short of amazing. To be surrounded by a diverse group of women with impressive resumes ranging from top bloggers in the US to documentary filmmakers, I was blessed to be in the presence of some fantastic women.

And then it happened, self-doubt crept in. These beautiful women with such impressive resumes, I started asking myself what I was doing there.