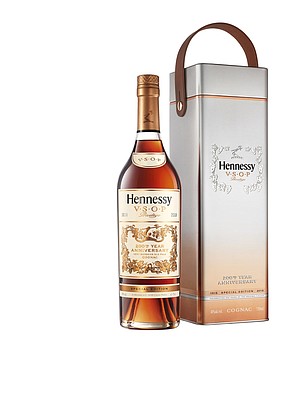 Father's Day only comes around once a year, and trust us, dear old dad probably has enough ties in his closet. So what better way to celebrate the occasion than with Hennessy's new V.S.O.P. Privilège's 200th Anniversary Bottle?
The original Cognac bottle, known as the charentaise, dates back to the mid-19thcentury; however, for Hennessy V.S.O.P Privilège's 200th anniversary, Hennessy has rethought the architectural, slope shouldered charentaise in a limited-edition carafe. The carafe masterfully weaves together modern design components with elements that pay homage to the brand's past; specifically recalling the date in March 1818, when the future King George IV of England received his specially commissioned "tierçon cask of excellent quality old pale" from James Hennessy.
The Hennessy V.S.O.P Privilège 200th anniversary limited-edition carafe is currently available at fine retailers nationwide and retails for $80 for a 750ml bottle.
The Timeless Mastery (new take on the classic Sazerac)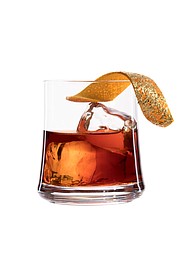 · 2 oz. Hennessy V.S.O.P Privilège Cognac
· .5 oz. Madeira
· 3 dashes Peychaud bitters
· 1 dash Angostura bitters
· Orange twist and gold leaf (garnish)
Method: Add all ingredients to mixing glass with ice, stir to chill and strain into a rocks glass, garnish with the expressed oils of an orange twist, discard the twist and add gold leaf.
Tell dad to enjoy and don't forget to drink responsibly!