This tiny town is the site of Disney's 'lost' park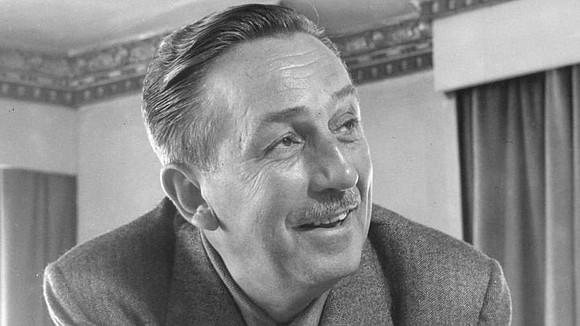 By John Bordsen, CNN
(CNN) -- You may have paid to see gussied-up variations of the quaint town of Marceline, Missouri. The community of about 2,500, two hours northeast of metro Kansas City, was the hometown and emotional lodestone of Walt Disney.
His boyhood remembrances of Marceline influenced such films as the 1949 live-action/cartoon "So Dear to My Heart" and "Lady and the Tramp" (1955). When Disneyland opened in 1955, visitors entered the Southern California theme park through Main Street USA, an idealized rendition of downtown Marceline's Kansas Avenue of the early 1900s.
Such Main Streets are at the gates of most Disney theme parks.
Main Street USA was where Disney's on-grounds apartment was located within Disneyland and where Coke Corner is modeled after Marceline's Zucher Building and a candy store is called Marceline's Confectionery. A nametag on a theater mannequin read "Tilly, Marceline, Mo."
And when the entertainment magnate died at 65 in Los Angeles in December 1966, his final unfinished project was an attraction in Marceline that would recapture and perpetuate his youth there.
You can learn about the fascinating story of the "lost" Disney park in detail when you travel to the Walt Disney Hometown Museum in Marceline.
The well-funded Walt Disney Family Museum in San Francisco does an excellent job of covering the artist/tycoon's life from start to finish. But the small, simple affair in north-central Missouri is focused on Disney's formative years and his enduring ties to the area.
The Marceline museum, which opened in 2001, owns roughly 3,000 Disney-related artifacts. It occupies Marceline's restored train depot. Locomotives also figure into many Disney theme parks: Railroads were the lifeblood of small farming towns, the escape route to adventure and success, and the surest route home.
Museum director Kaye Malins was a longtime friend of Disney's younger sister Ruth. She told Malins she wanted her family's "stuff" to be housed in Marceline.
Malins says Disney's daughter Diane once told her what Marceline meant to her dad: It was all he talked about -- "the only years," Diane Disney said, "when he could be a kid, to run free and roam."
It was at the Marceline grade school that Walt Disney was first exposed to the entertainment business. He had the title role in a class production of "Peter Pan."
Disney and Marceline
Born in Chicago in 1901, Walt Disney was the fourth of five children of Elias Disney, a failed but ever-hopeful farmer/businessman/carpenter. Concerns about Chicago lawlessness prompted the family's move to Marceline and another go at farming in 1906.
The 40-acre farm lasted 5½ years; the Disneys then moved to Kansas City, Missouri, where Elias and sons Walt and Roy (eight years older than Walt) delivered newspapers. Walt learned cartooning, eventually became a commercial illustrator. He pursued cartoon animation and moved to Hollywood in 1923. Mickey Mouse came along in 1928.
Marceline was on the Atchison, Topeka and Santa Fe Railway and a layover point on the route between Los Angeles and Chicago. Passing through, the successful Walt Disney would get off and revisit Kansas Avenue.