CNN's Anthony Bourdain dead at 61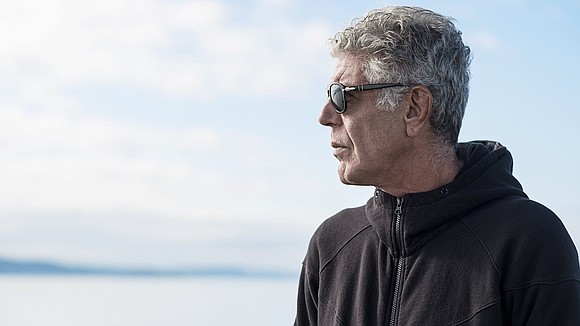 By Brian Stelter, CNN
(CNN) -- Anthony Bourdain, the gifted chef, storyteller and writer who took TV viewers around the world to explore culture, cuisine and the human condition for nearly two decades, has died. He was 61.
CNN confirmed Bourdain's death on Friday and said the cause of death was suicide.
Bourdain was in France working on an upcoming episode of his award-winning CNN series, "Parts Unknown." His close friend Eric Ripert, the French chef, found Bourdain unresponsive in his hotel room Friday morning.
"It is with extraordinary sadness we can confirm the death of our friend and colleague, Anthony Bourdain," the network said in a statement Friday morning. "His love of great adventure, new friends, fine food and drink and the remarkable stories of the world made him a unique storyteller.
"His talents never ceased to amaze us and we will miss him very much. Our thoughts and prayers are with his daughter and family at this incredibly difficult time."
Bourdain joined CNN five years ago. In an email to employees, the network's president, Jeff Zucker, remembered him as an "exceptional talent."
"Tony will be greatly missed not only for his work but also for the passion with which he did it," Zucker wrote.
Viewers around the world felt connected to Bourdain through his fearless travels, his restless spirit and his magical way with words. Fans, fellow chefs, celebrities and friends reacted to his death with stunned sorrow.
"My heart breaks for Tony Bourdain," CNN's chief international correspondent, Christiane Amanpour, wrote on Twitter. "May he rest in peace now.
"He was a friend, a collaborator, and family. A huge personality, a giant talent, a unique voice, and deeply, deeply human. My heart goes out to his daughter and family, and his longtime partners and friends at (production company) ZPZ."
Author and humorist John Hodgman recalled eating with Bourdain some 14 years ago.
"He was big even then, but he took time to sit with me in Chinatown to talk 'weird' food for a magazine piece I was writing. He taught me that our 'weird' is the world's delicious," Hodgman wrote on Twitter. "We ate chicken feet. The afternoon vibrated with life. RIP."
Chef Gordon Ramsay said Bourdain "brought the world into our homes and inspired so many people to explore cultures and cities through their food."
'The Elvis of bad boy chefs'
Bourdain was a master of his crafts -- first in the kitchen and then in the media. Through his TV shows and books, he helped audiences think differently about food, travel and themselves. He advocated for marginalized populations and campaigned for safer working conditions for restaurant staffs.
Along the way, he received practically every award the industry has to offer.
In 2013, Peabody Award judges honored Bourdain and "Parts Unknown" for "expanding our palates and horizons in equal measure."
"He's irreverent, honest, curious, never condescending, never obsequious," the judges said. "People open up to him and, in doing so, often reveal more about their hometowns or homelands than a traditional reporter could hope to document."