R. Kelly Answers His Critics With a 19-minute Song, 'I Admit'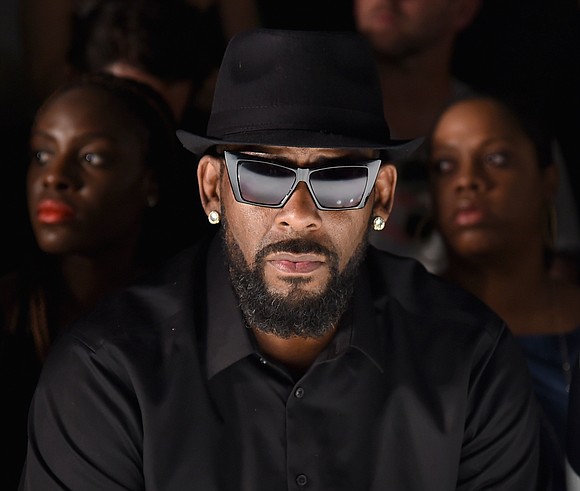 R&B singer R. Kelly, whose career has been under siege in recent months amid allegations of sexual misconduct, is fighting back.
Kelly on Monday released a surprise song -- a 19-minute confessional titled "I Admit" -- that addresses years of unflattering headlines about his private life.
Beginning line after line with "I admit ..." the singer confesses to a multitude of acts, including infidelity, sleeping with his girlfriend's best friend, having sexual relationships with fans and going to strip clubs every week.
"I admit I was in my own way," he sings.
Acknowledging he's "made some mistakes" and has "imperfect ways," Kelly also says he tried to help others in the music industry who turned on him.
Kelly's name was trending on Twitter Monday as reactions to "I Admit" poured in.
"I saw R. Kelly trending and figured he finally got arrested and I can't believe I'm still that naive," tweeted feminist author Jessica Valenti.
But fans of the singer cheered the song, which also takes aim at such Kelly critics as singer John Legend, talk show host Wendy Williams and journalist Jim DeRogatis.
CNN reached out to Kelly's management for comment on the song and has not heard back.
Kelly has previously denied any wrongdoing.
What Kelly is accused of
Kelly's long history of accusations of impropriety with young women date back to 1994, when the singer was 27 years old and reportedly married his 15-year-old protegee, singer Aaliyah. The marriage was annulled after Aaliyah's family became aware of it, the Chicago Sun-Times reported.
In 1996, Tiffany Hawkins filed suit against him and his record, publishing and management companies, claiming personal injuries and emotional damage arising from what she alleged was a sexual relationship she had with Kelly that began when she was 15.
That case was settled out of court -- as was a suit brought in 2001 by former Epic Records intern Tracy Sampson, who claimed she began a sexual relationship with the singer when she was 17.
In 2002, Kelly was indicted on child pornography charges for allegedly videotaping himself having sex with an unidentified underage girl. The case went to trial in 2008 and he was acquitted.
Kelly, 51, one of the biggest R&B stars of the 1990s, has repeatedly denied any wrongdoing. But in the age of #MeToo and #TimesUp, the musician has been increasingly under fire for a number of alleged recent transgressions.
In 2017, a 24-year-old woman alleged she had a sexual relationship with Kelly when she was 16. Kelly denied the accusation and no criminal charges were filed.
Last July an explosive Buzzfeed article, written by DeRogatis, claimed the singer was holding a group of adult women against their will as part of what some of their parents said was a "cult." Kelly would not comment, but his attorney dismissed the "debunked" allegations in an email to Buzzfeed. One of the women later denied publicly that she was being "brainwashed" by Kelly and said, "I'm totally fine."