Rare pre-Prohibition whiskeys offer a taste of American history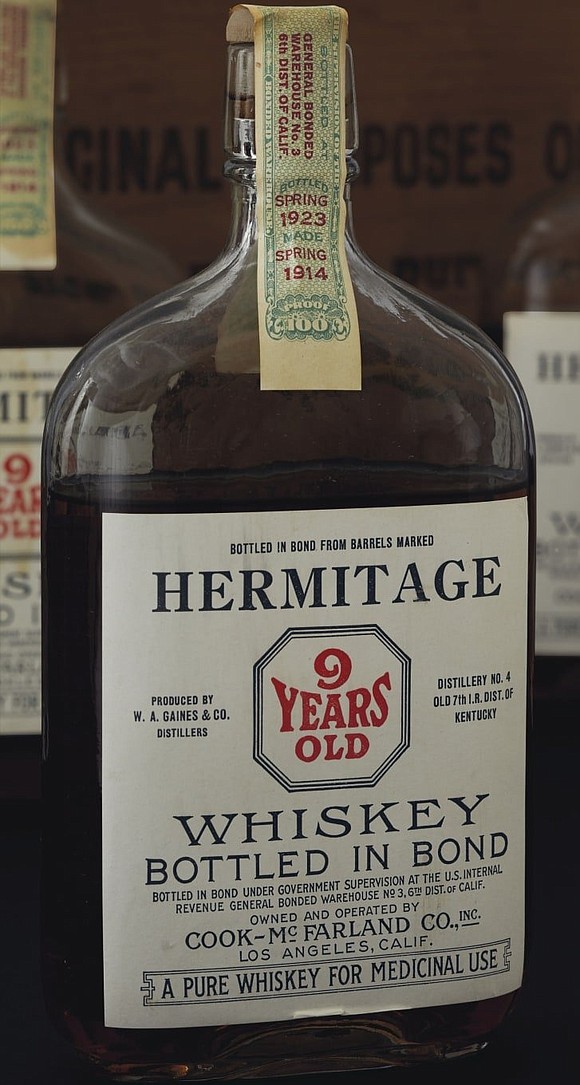 Back in 2015, when Christie's cracked a bottle of the 1904 Overholt, it was "among the most complex things I've ever tried in this field of work," Torrence said. "Extremely concentrated, very rich." Pre-Prohibition whiskey is higher proof, he says, with a "deeper baritone note." At a late November pre-auction tasting of the Leonis lot that will go on sale this week, collectors theorized that this richer taste may be due to the different strains of corn grown in the early 20th century.
Paying a princely sum for a bottle of booze is nothing new. Recently, a bottle of Macallan 60-Year-Old single malt Scotch sold for $1.53 million at Christie's in London, setting a record for a bottle of whisky at auction.
But while they may not go for such eye-watering amounts, for what Torrence calls "ultra-geek collectors," pre-Prohibition liquor holds an even greater allure. Not only does a whiskey bottled in 1914 offer the opportunity to quite literally imbibe a piece of history, it's also finite: exceedingly rare and unable ever to be made again.
Also, in Leonis' stash is what Scott describes as another kind of holy grail: a lot of rye whiskey estimated to have been bottled in the 1930s. Though it's not as old as the centerpieces of the collection, it is possibly even more rare: grain shortages during wartime efforts, followed by the Great Depression, would have made rye crops extremely rare in that era.
And Leonis' rye comes with added splash of Tinseltown lore: it was made to order for the swanky Los Angeles Biltmore Hotel, where Leonis and his wife were regulars. Just the thing for the holiday toast.