5 things for April 30: Migrant caravan, T-Mobile and Sprint, Michelle Wolf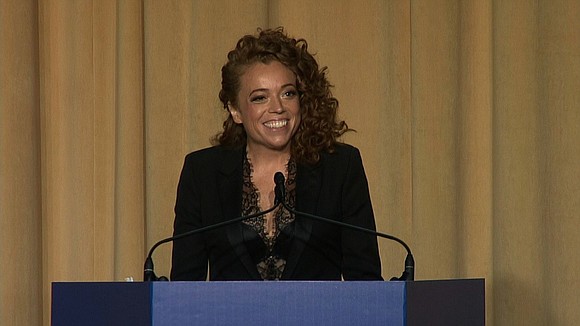 5. White House Correspondents' Dinner
Lots of ink (or in our case gigabytes) have been spilled over Saturday night's White House Correspondents' Dinner. Liberals say comedian Michelle Wolf spoke truth to power with her routine that savaged not only President Trump, but also key members of his administration who were there, like Sarah Sanders. Trump -- who once again skipped the event in favor of a rally -- and conservatives say it was a mean-spirited, filthy "embarrassment" that once again proves the coastal elites just don't get flyover country. The association expressed "regret" about Wolf's performance.
But the bottom line is this: Most Americans didn't catch Wolf's act at the dinner, nor do they care to pick sides in the controversy. They were too busy doing much more important stuff, like enjoying the nice spring weekend and packing theaters to see the latest "Avengers" movie.
BREAKFAST BROWSE
People are talking about these. Read up. Join in.
Say it in song
The Ye and The Donald love fest continues, this time with Kanye West rapping up a defense of his praise of the President. But T.I.'s not having any of it.
World takeover
The new "Avengers" movie assembled the biggest box office opening ever this weekend, with "Infinity War" nabbing $630 million worldwide.
All that jazz
Is jazz improv the key to unlocking the brain's secrets? A musician who just happens to be a neuroscientist tries to find out.
A shot in the arm
A lot of folks had left "Fear the Walking Dead" for, well, dead, but producers of the show hope last night's plot twist bring it new life.
Walk of life
Football left him paralyzed. Marriage -- and his new bride -- helped him walk at his wedding.
QUOTE OF THE DAY
"I genuinely do not believe I wrote those hateful things because they are completely alien to me."
MSNBC host Joy Reid, struggling to explain herself after homophobic remarks from a blog she ran in the 2000s surfaced. She first claimed that she had been hacked but now admits that cybersecurity experts haven't been able to prove that.
AND FINALLY ...
Wind walker
What are Mondays like? Too often, they're like trying to close a hot tub cover on a windy day. (Click to view)