5 things for April 27: North & South Korea, Cosby, White House, Iran-Israel, Brokaw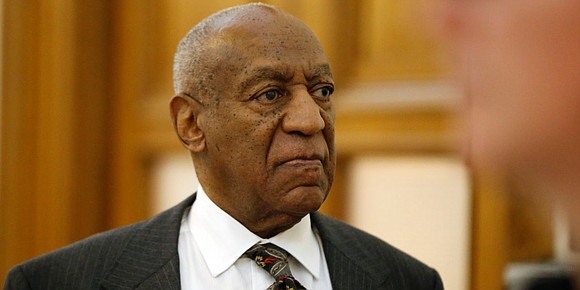 By Doug Criss, CNN
(CNN) -- Congrats to Baker Mayfield! He's the No. 1 pick in the NFL Draft. He's headed to the Cleveland Browns, who always seem to pick first. Here's what else you need to know to Get Up to Speed and Out the Door.
1. North & South Korea
Just months ago, it seemed almost inevitable that hostilities would return to the Korean Peninsula. This morning, the world faces a startling new prospect: a peninsula at peace. The leaders of North and South Korea met at the DMZ this morning for their much anticipated, historic summit. They did not disappoint:
-- North Korea's Kim Jong Un and South Korea's Moon Jae-in say they intend to formally end the Korean War later this year, 65 years after fighting stopped.
-- Moon and Kim announced a goal of achieving a nuclear-free Korean peninsula through "complete denuclearization."
-- They also said the two nations will work to reunify divided families.
There were plenty of made-for-TV moments during the summit. The spectacle of Kim walking over the border, becoming the first North Korean leader to ever visit the South, and being greeted with a warm handshake by Moon. And then, unexpectedly, the two leaders grabbed hands and briefly crossed the border again into the North, in another symbolic gesture. Later, at the DMZ's Peace House, Kim wrote in the guest book: "A new history begins now."
But lots of questions are still unanswered. Do the North and the South (and by extension, the US) mean the same thing by "denuclearization?" Are the North Koreans serious this time? (They've used the "charm offense" before, making big promises to stave off sanctions, then pulling back.) And what does this mean for President Trump? The news is breaking almost nonstop on this historic story. Click here for the latest updates.
2. Bill Cosby
Bill Cosby's attorney plans to appeal after the once-beloved comedian was found guilty at retrial on three counts of aggravated indecent assault. Cosby faces 10 years in prison on each count, possibly to be served concurrently. After the verdicts were announced, the Pennsylvania courthouse erupted with emotion. Many women who've accused Cosby of sexual misconduct through the years ran into a hallway, hugging each other and crying tears of joy. Cosby had no visible reaction when the verdicts were read, but he later stood up and cursed the prosecutor when he called Cosby a flight risk.
Cosby's under house arrest -- and eventually GPS monitoring -- until his sentencing. His was the first celebrity assault trial since the #MeToo movement gained steamed, and many pointed to the guilty verdicts as further evidence of a true cultural shift. Cosby, once known as "America's dad," is now a true pariah, as several schools yesterday revoked his honorary degrees.
3. White House
Ronny Jackson is out and Mike Pompeo is in -- as another remarkable/chaotic week comes to a close at the White House. Jackson, after days of misconduct allegations, threw in the towel and withdrew his nomination for VA chief. A couple hours later, the Senate confirmed Pompeo as secretary of state; he promptly hopped a plane for NATO meetings in Brussels, then the Middle East. All the while, House members grilled EPA chief Scott Pruitt over claims of extravagant spending, with one calling him "unfit" for public office.